So its been like 8 months since i updated (Im so lazy). Ive gone a long way in this build.. spent so much money, so much time in the garage and couldnt have done it all with the help of my brother (toyota mech) but in return im very happy how the car has turned out...Sometimes its the little things that count .

Cluster LED's..brings your interior to life at night

Chillin with another toyo

Nardi steering wheel with release and the whole nine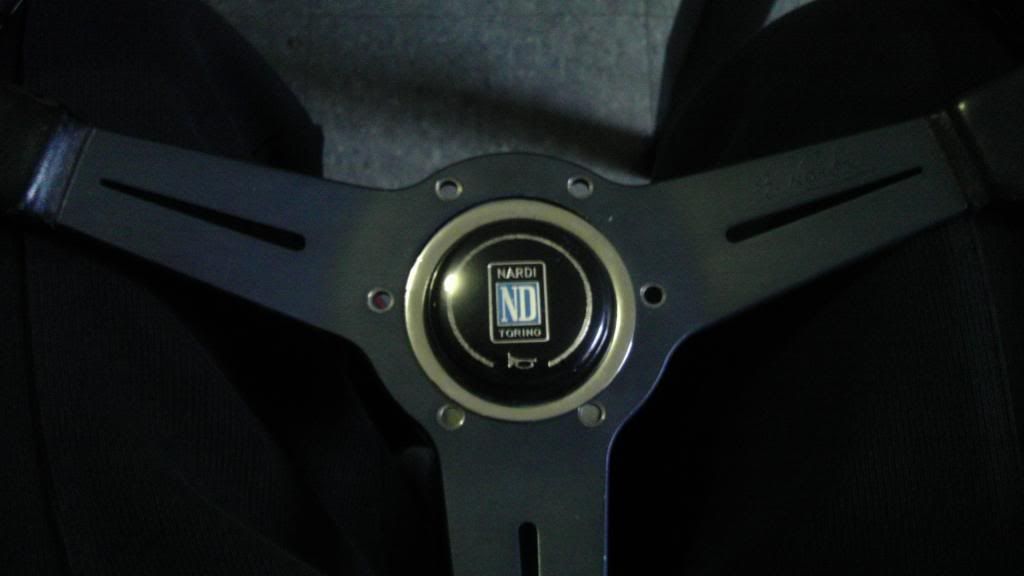 So i thought of going the cheap way to later realize it was not the best idea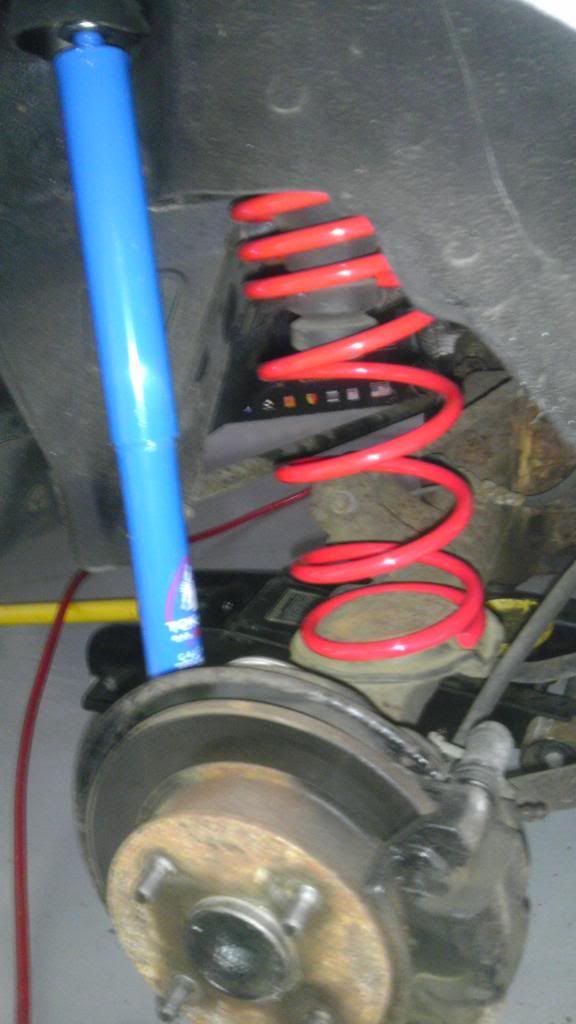 Cutting two coils mightve looked nice but would later have too much loose spring play on the front..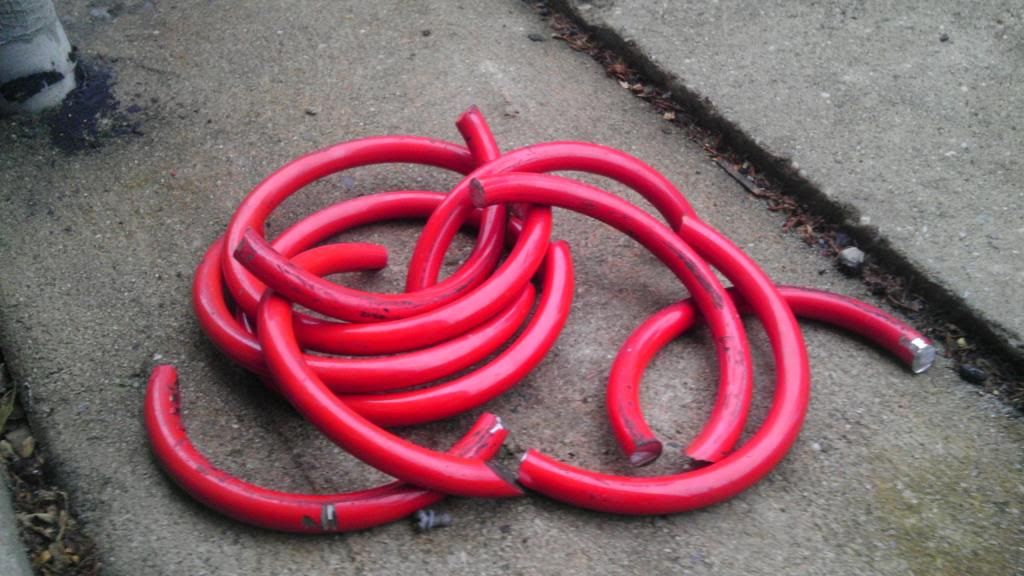 What appears to be a birds nest lol

So i finally got a hold of some shoes Rota grid V's with falken ziex lets hope they dont ever break on me lol

"Lets see what dropping it would look like" lol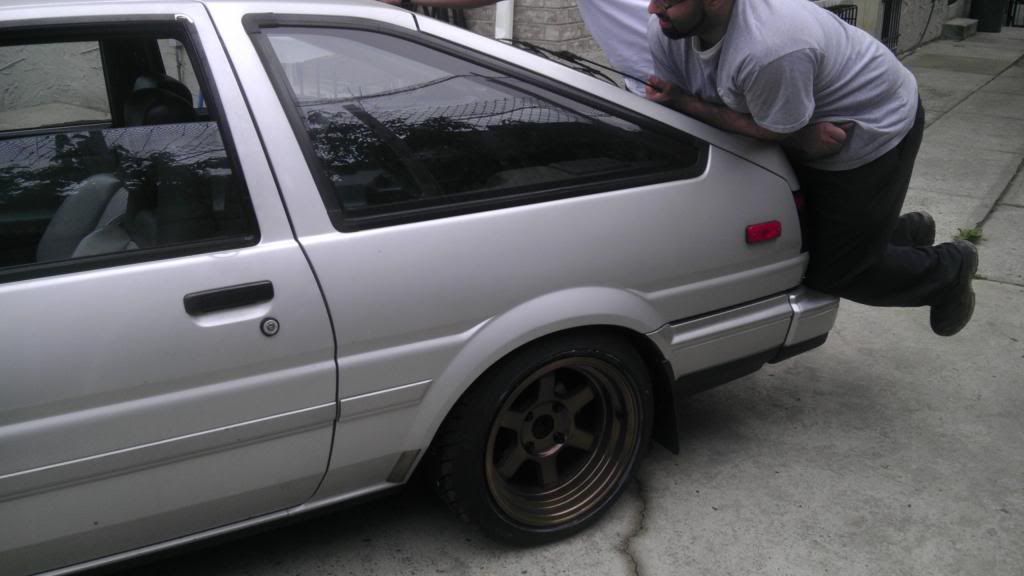 After installing some cheap suspension and a cheezy ebay lip

After fixing some rust on the quarter at a local shop..I then had my cuzin help paint some areas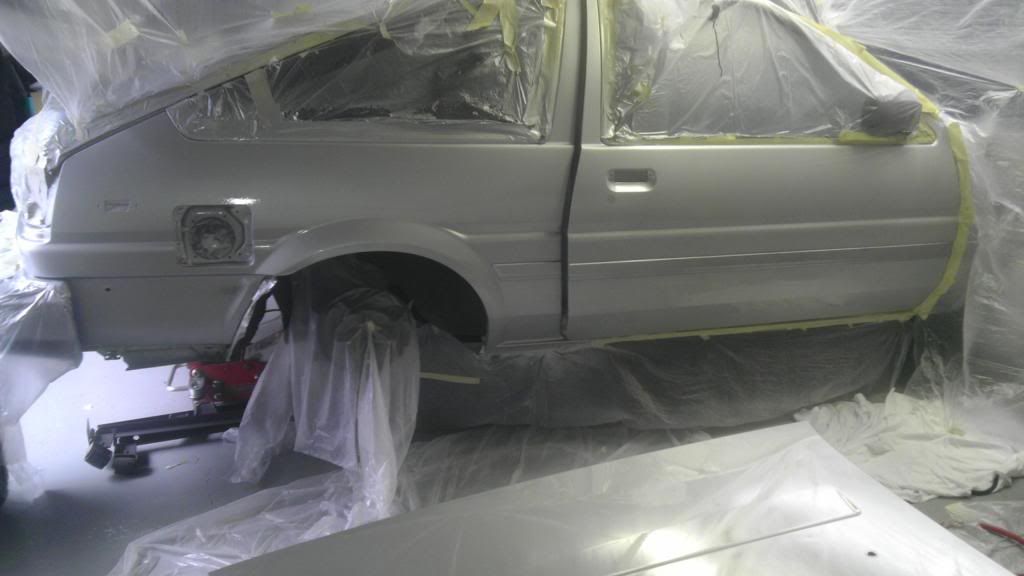 Got a hold of some redlines and new solex locks

After painting and whole lot of wet sanding to get that orange peel out I had her detailed..she came out so purty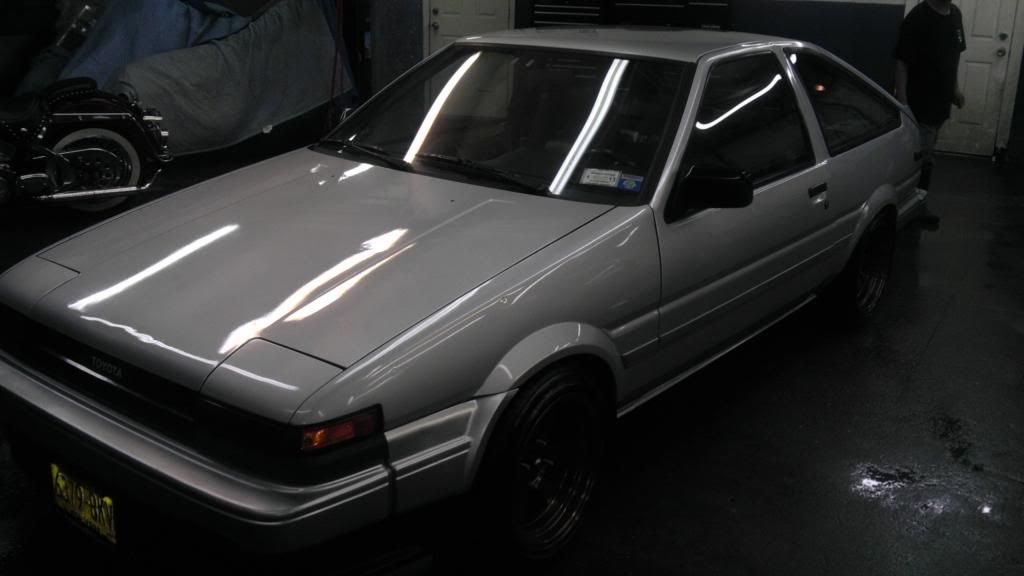 Got a hold of a short antenna off ebay to replace the big old one

Bolted up a exhaust tip to temporarily improve its look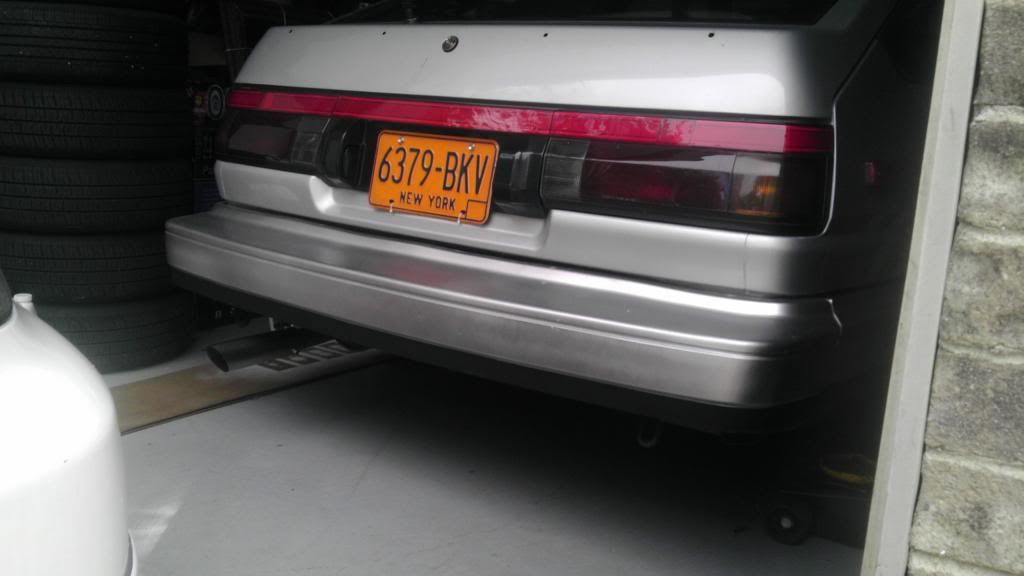 My boy installing some yellow fogs i got off ebay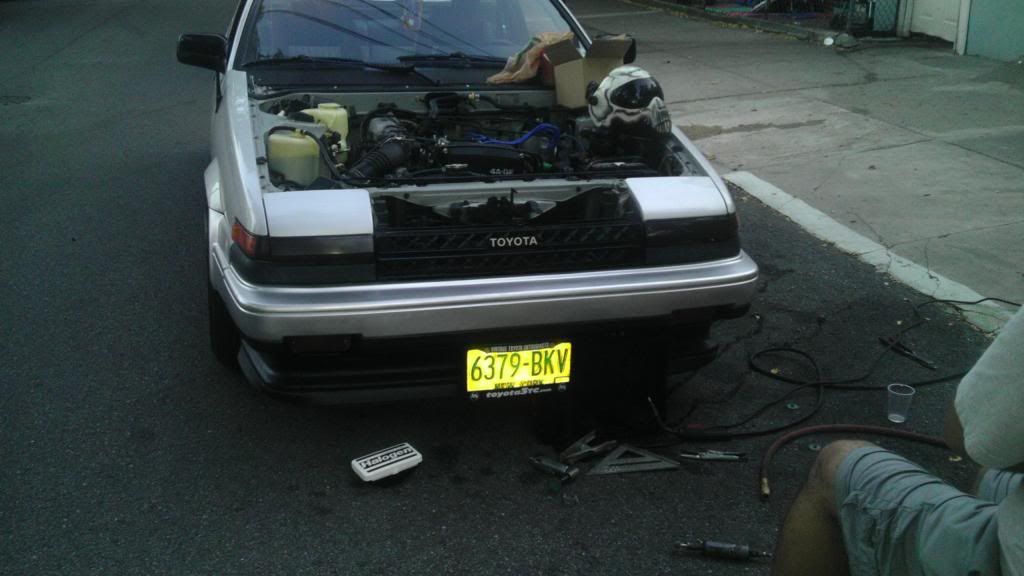 On my way to OSTCBPT Car show in Bridgeport CT

Few shots at the show..Came back with no trophies :/

Finally made a smart choice to get coilovers since the old cut springs were making too much noise..So i went with BC Racing ones...Adjusted the camber as much as i could to angle the wheels from rubbing the fender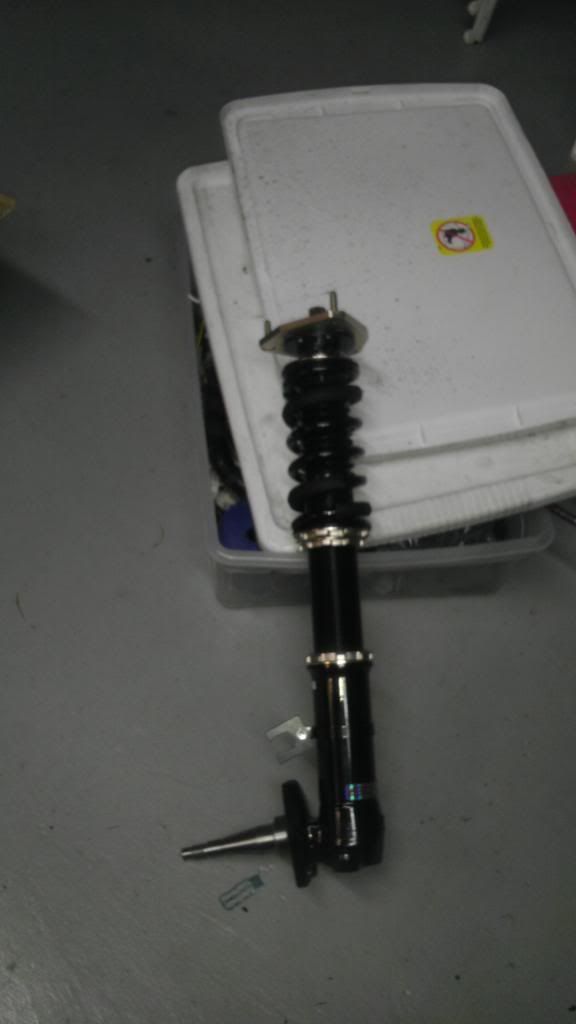 As slammed..Gonna have to roll the fenders

Bro convinced me to get some headers since they were so cheap on ebay..But to find out they knock the steering knuckle..

Returned the old header..and bought an obx..to then realize it has the same problem..did my research on how to fix this issue..so i will be adding a 3/8" thick header flange as a spacer. Headers wrapped and ready

Cleaned up some surface rust the engine bay had..gave a little prime and paint..(looks sandblasted)..paint dont match up but better than how it was.

Well this is where im at with this build..Not shown but broconvinced me to removed the powerstering, AC, and cruise control...Gives a much better appearance and weight reduction..
Thinking about going straight pipe with obx twin exhaust next..Hope you enjoyed



---

TOYOLIFE

1985 Corolla GTS LB