I have seen a lot of arguing back and forth about 16 valve ITB setups but I haven't seen many build threads so I figured I would make a thread about my build. I really didn't plan on creating a build thread so I don't have the most detailed pictures but I feel. Have enough to get my story across. At the start of this thread I am about 3/4 of the way done with my project. My goal is to finish within the next month or two.

I bought my car looking about like this: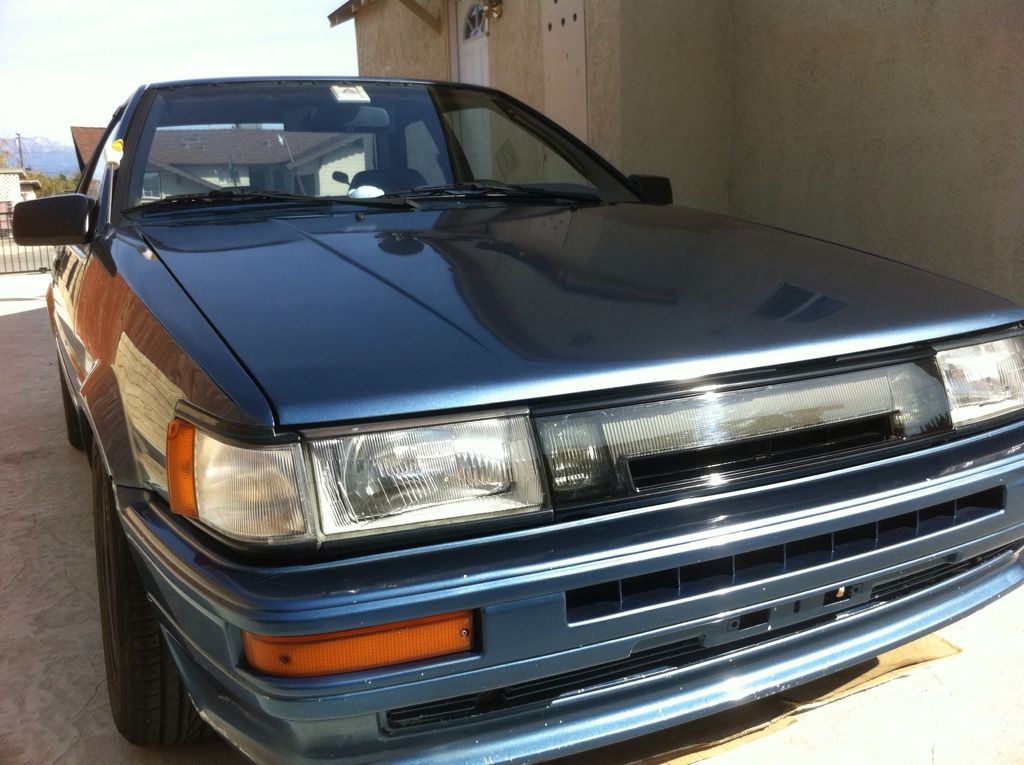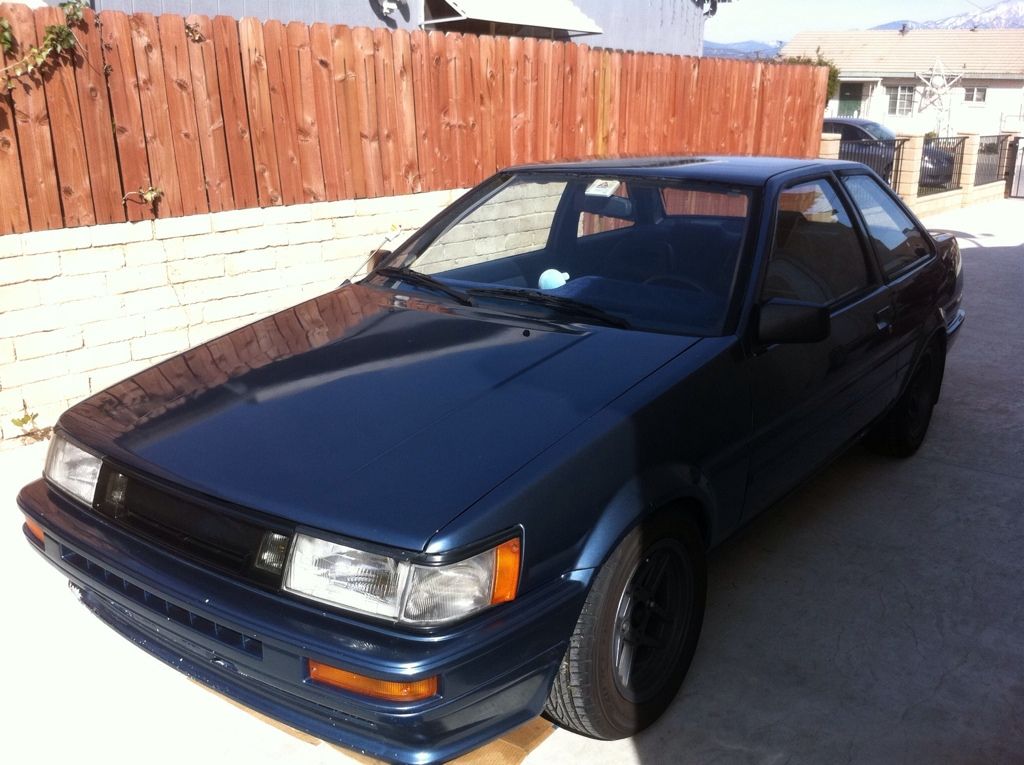 The car came with a Hi-comp that ran well but was about ready for a rebuild. So....I rebuilt it. These were all the pictures I could find: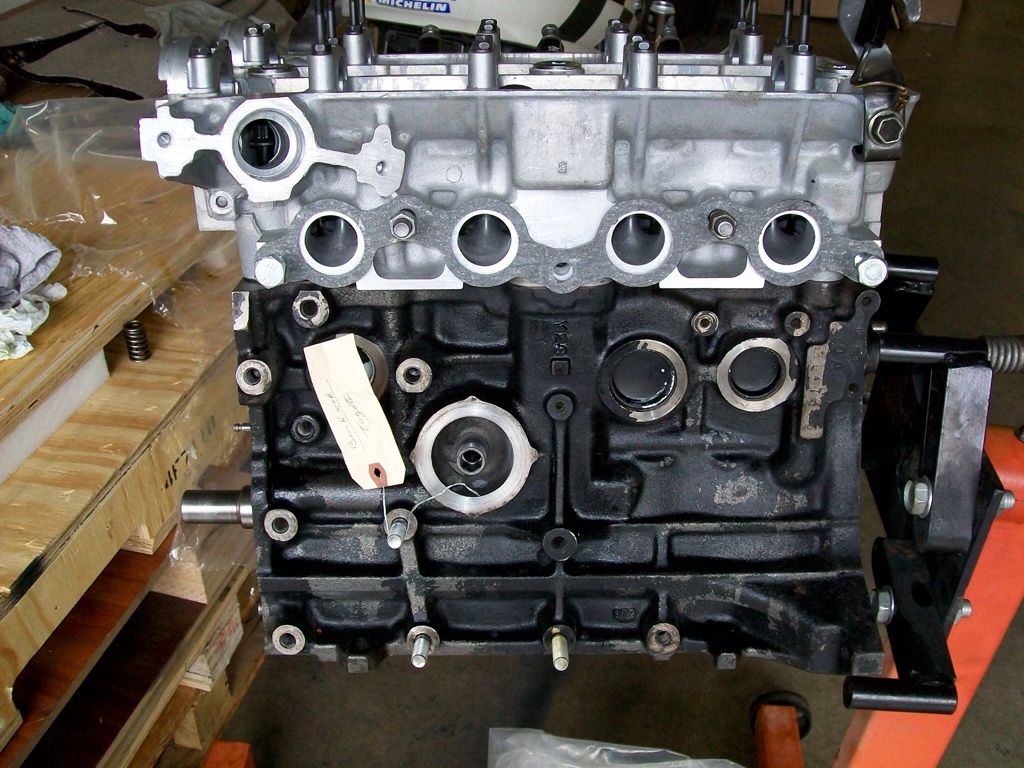 Along with rebuilding the motor I had to do a lot of other things as well so I left the rebuild pretty mild. If I remember correctly I did the following:
-mill block and head
-new stock valves with valve job
-.5 over stock hi-comp pistons
-All new bearings
-bronze valve guides
-TRD thin head gasket
-balance internals
In addition to the motor work I also got:
-Koyo rad with electric fan
-HKS timing belt and cam gears
-TRD motor mounts
-prothane bushings
-ACT clutch
-fidanza flywheel
-1piece drive shaft
-Tomei FPR
So by the end of all this I was pretty broke. Sorry again for no pics.
Over the next year I continued upgrading my car by:
-rebuilding tranny
-new suspension
-new brakes
-weir r&p with Kazz LSD
-etcetera
So now the only thing I had to really concentrate on was organizing things under the hood. Since I am a simple man, I wanted my engine bay to be as simple as possible and when I think of simple I think ITBs, manual steering, and stand alone fuel management. This may not be simple to others but please don't criticize.
So now we finally get to the whole point of the thread, my ITB setup.
First thing is first....open up my wallet and turn it upside down. Or in other words, buy parts. It took me a long time to decide what stand alone to go with. Almost everyone on this site really seems to love MS but i felt like there was too much of a learning curve and not enough support from well-known mechanics. I ultimately decided on AEM. It has great American support so i dont have to translate and seriously has like a 200 page instruction manual in well written, easy to understand english.
Here is a pic of most of the parts I figured I would need before I got started: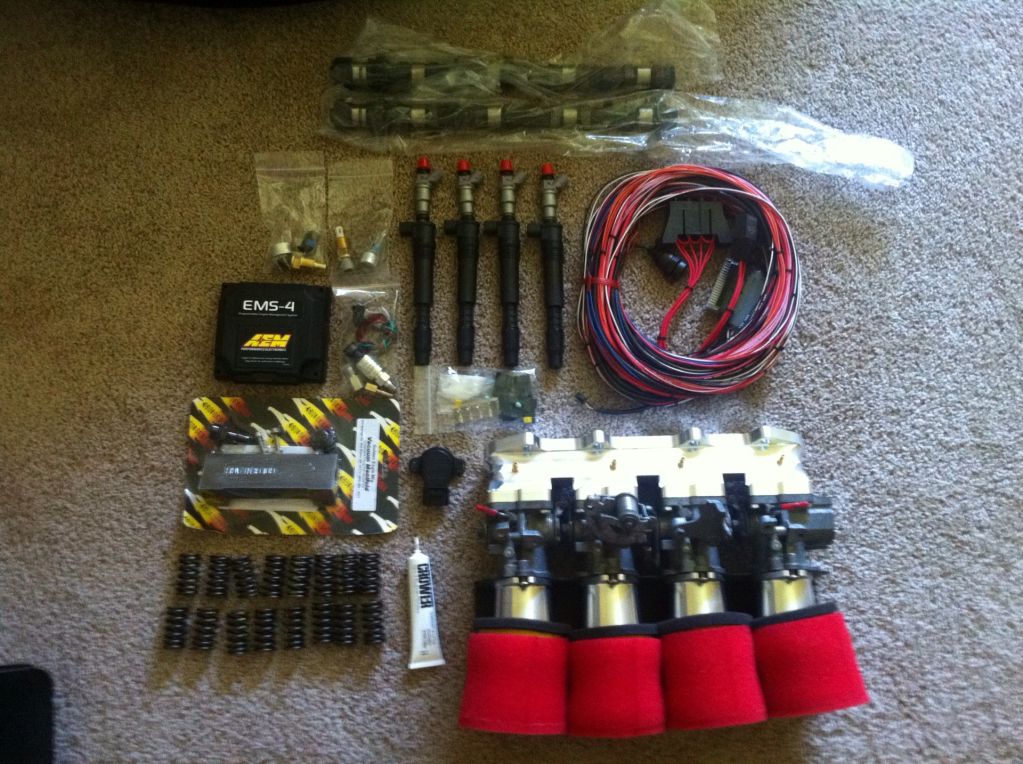 In case you can't tell, I got:
-crower camshafts
-280 degree intake and exhaust
-crower valve springs
-AEM EMS4 with all of their stock sensors
-silver top ITBs with T3 adapter and velocity stacks
-vacuum manifold
-AEM coil on plugs
-235cc injectors cleaned by RC Engineering (love those guys)
Next I got to the fun part: removing the ac and power steering. I hated every second of this job. Sorry I don't have pictures but I was too busy cussing up a storm. Seriously, removing the ac was the most annoying thing I have ever had to do. I originally planned to everything out carefully so I could sell it. Half way through I took out the cut of wheel and hacked everything out.
Next I took out all the junk I wouldn't need from the engine bay:

And some of the stuff I would need:


Don't laugh at my old fuel setup. It started leaking on a Sunday and I did what I could.
It was about this point that my old toolbox fell apart so I found this at Costco: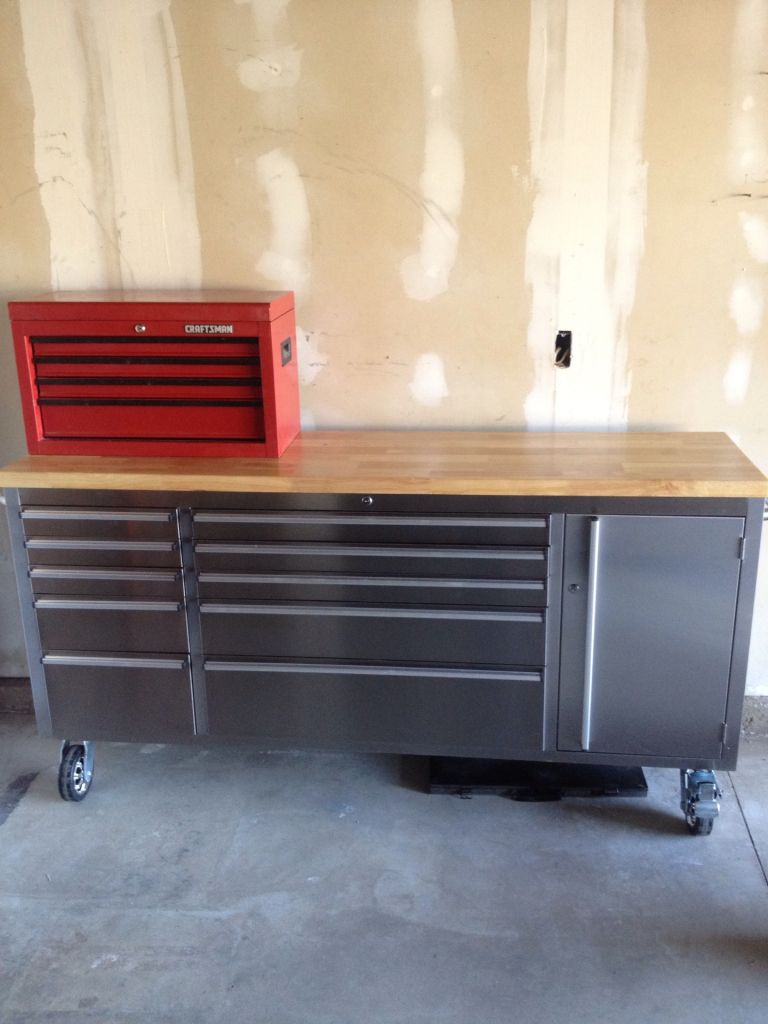 Now, with the help of a great buddy HASport, AKA Dan the Man, I got started on all the fun stuff.
Installing valve springs and camshafts and re-installing the head: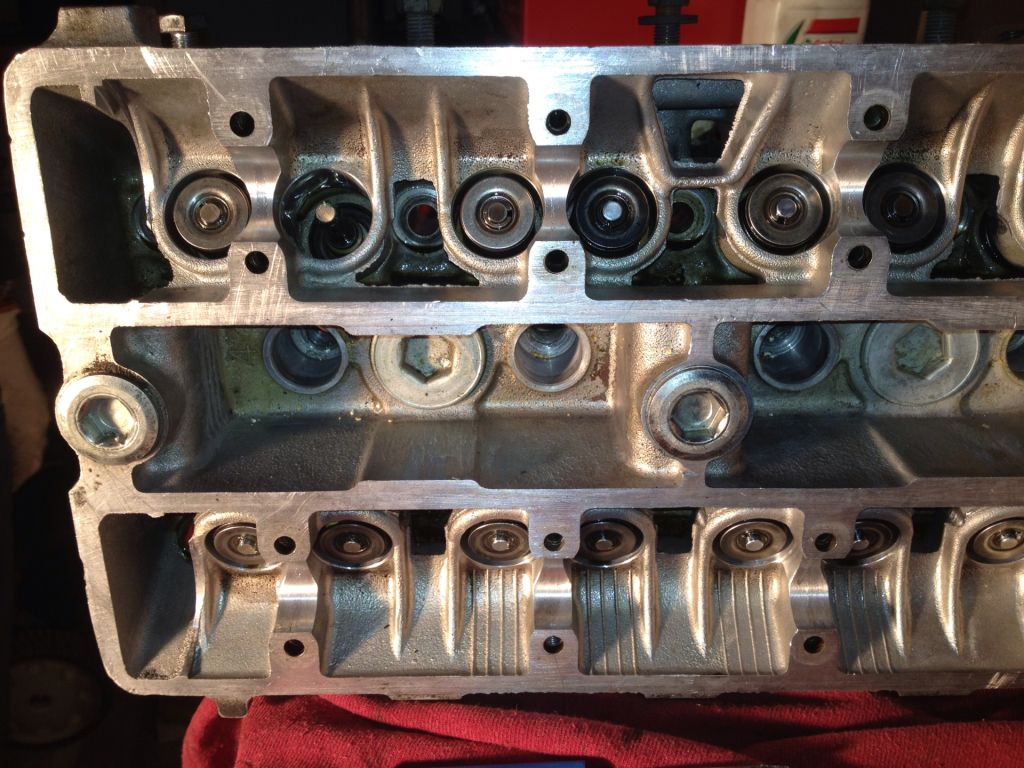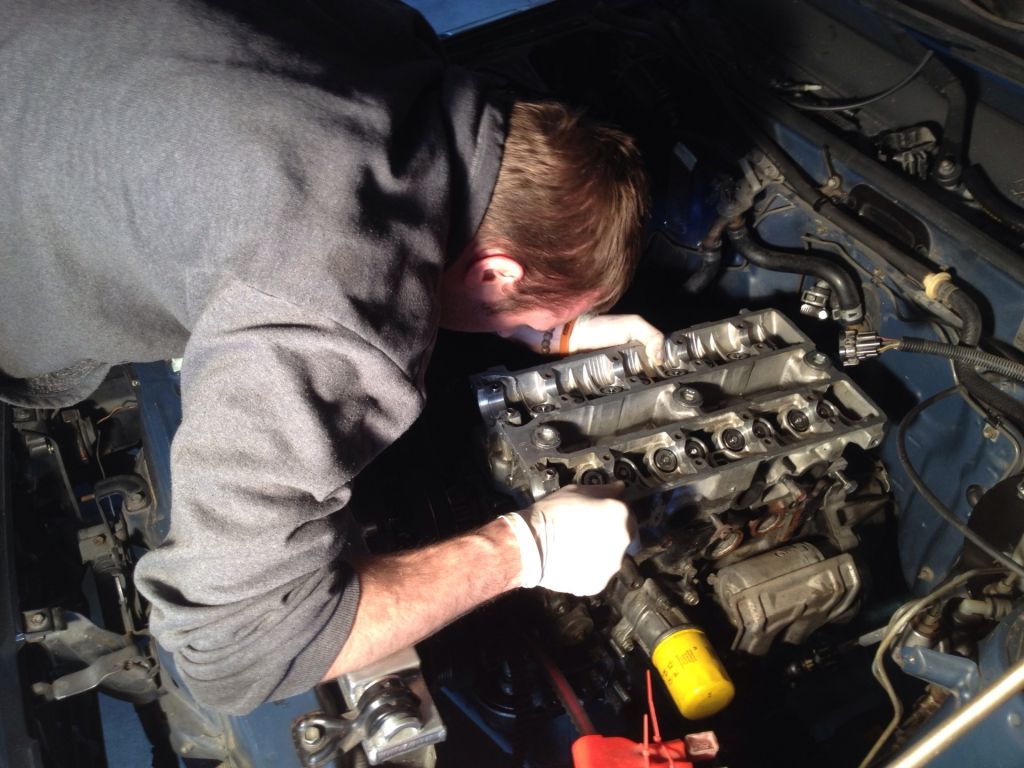 Danny boy also spruced up my valve covers for me: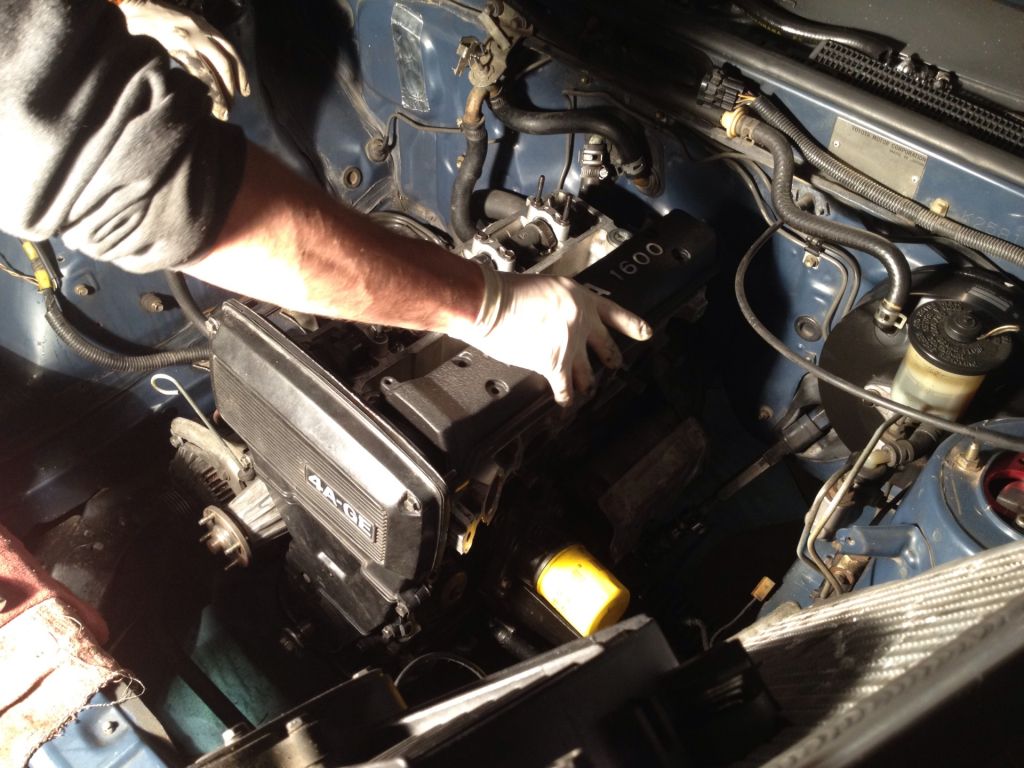 Like I said, I didn't get the most detailed of pictures but the next ones show my progress after:
-Converting fuel lines to AN
-Installing new pulleys
-Installing GZE Cam angle sensor
-ITBs
-Other stuff

I had to loop my old water line at the point where it used to feed the throttle body. I found this at AutoZone:

I had to hit the junk for some pigtails that I didn't have for my injectors and TPS I found this cool pigtail with a boot for the TPS off a 1UZ:


Here is a shot of the pulleys, the alternator pulley is on back order: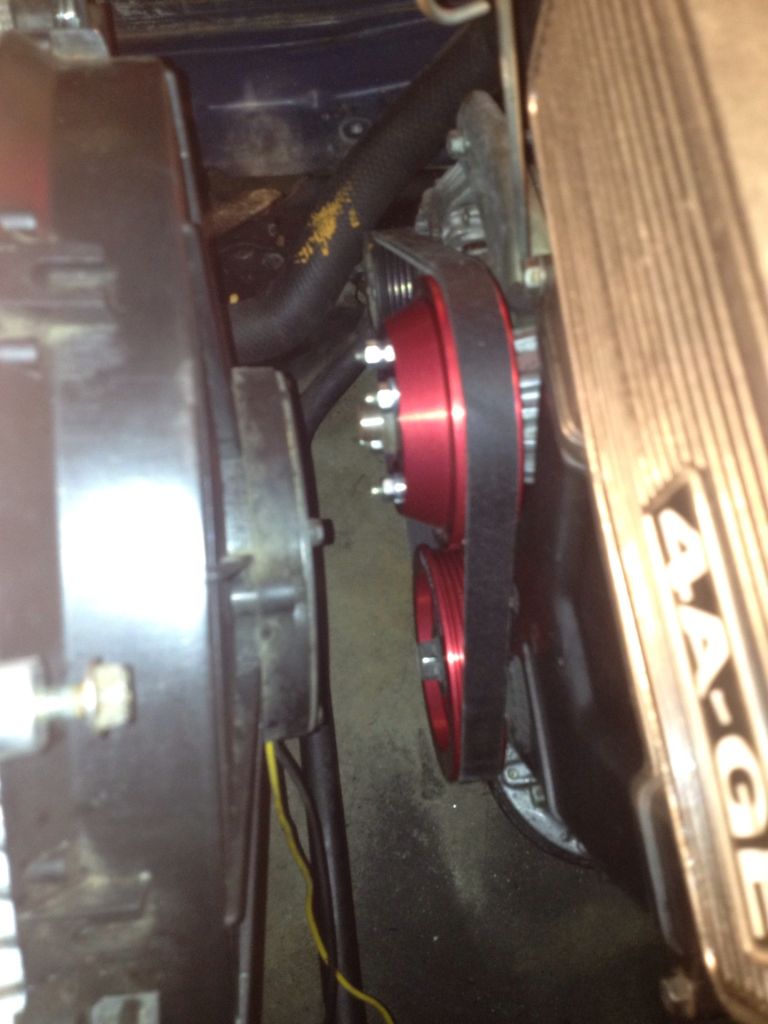 I found out my TRD headers were cracked so I decided to spend way too much money on these headers. I'm sure you know what they are: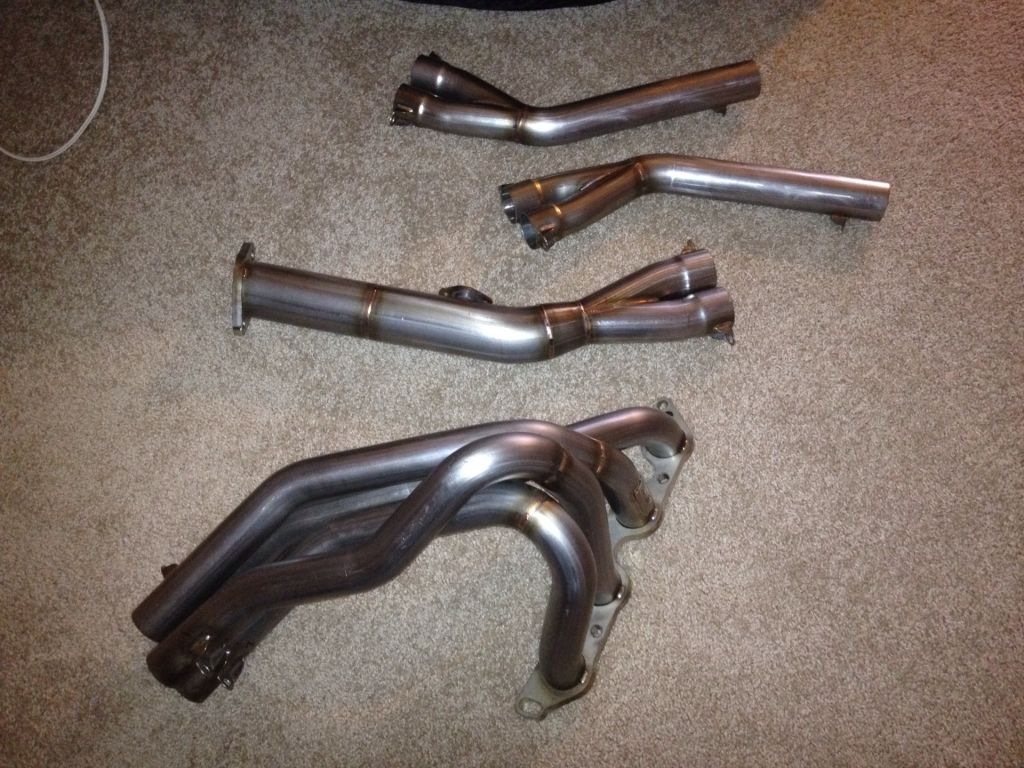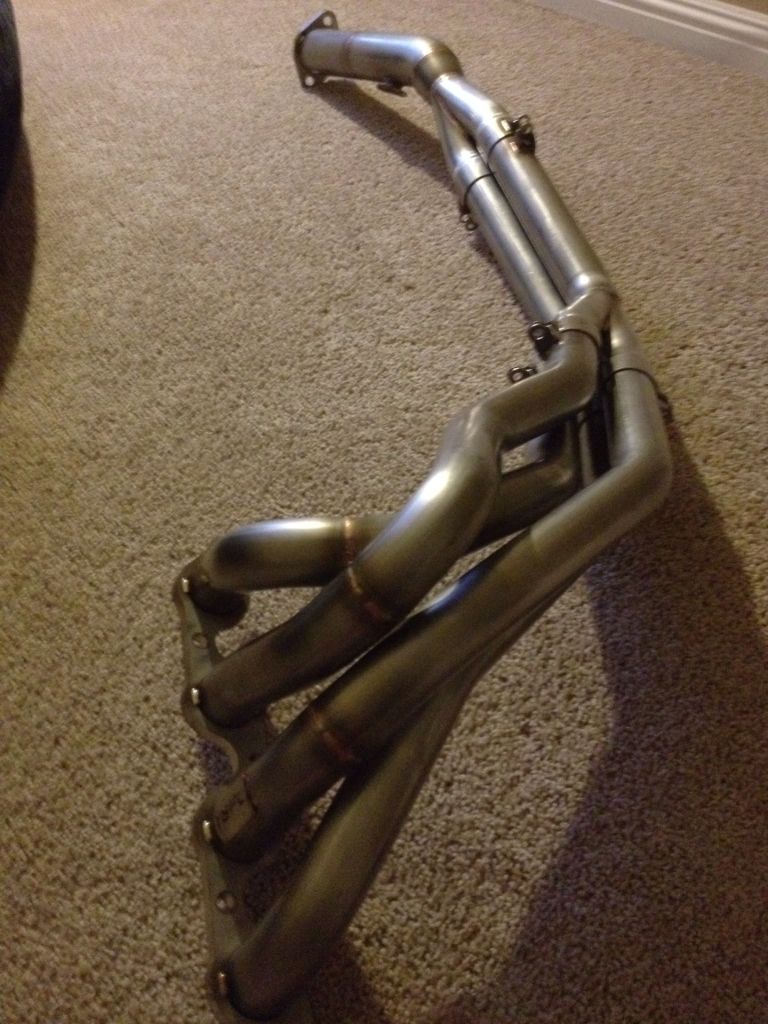 Look at these beautiful welds: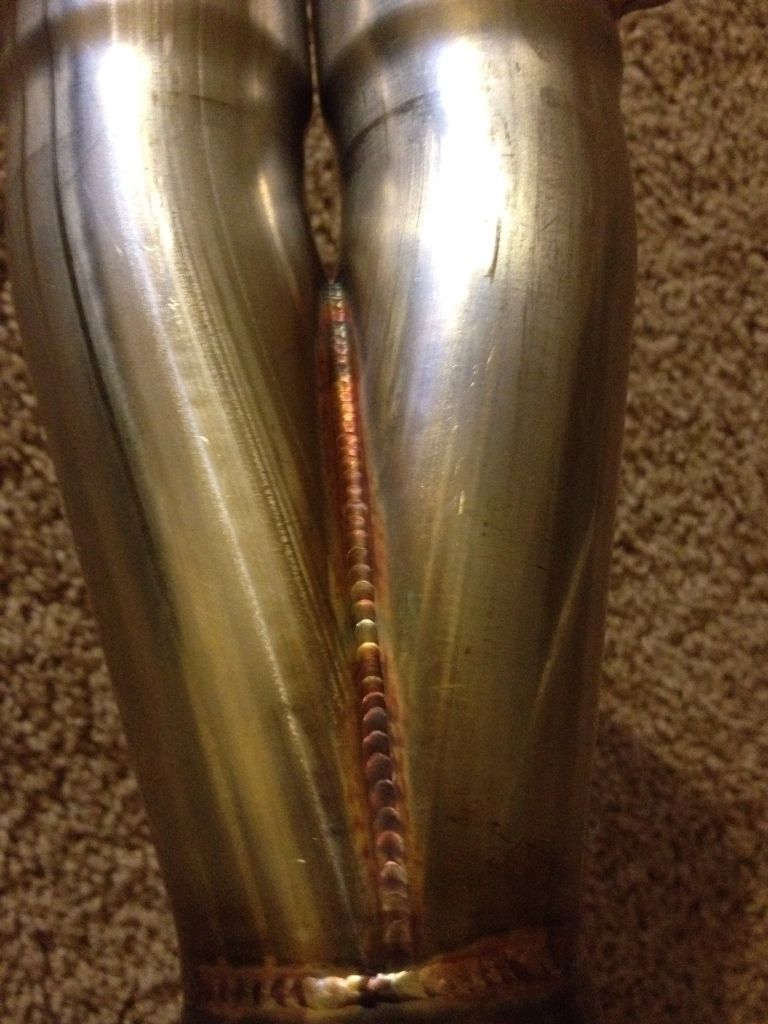 The fit really is perfect:


Never mind that Pennzoil filter

<br /><br />
Modified by ethergore1 at 4:01 PM 3/8/2012

Modified by ethergore1 at 7:12 AM 3/10/2012