So i found a new semi clean shell from California, the hatch just wasn't cutting it.
I really need to start doing this swap, need it ready for the first track day in June!
Had some time to work on it today, thanks a lot to a few DK guys!
BULLY stage 3 clutch
Ready to go in!

100% Safe!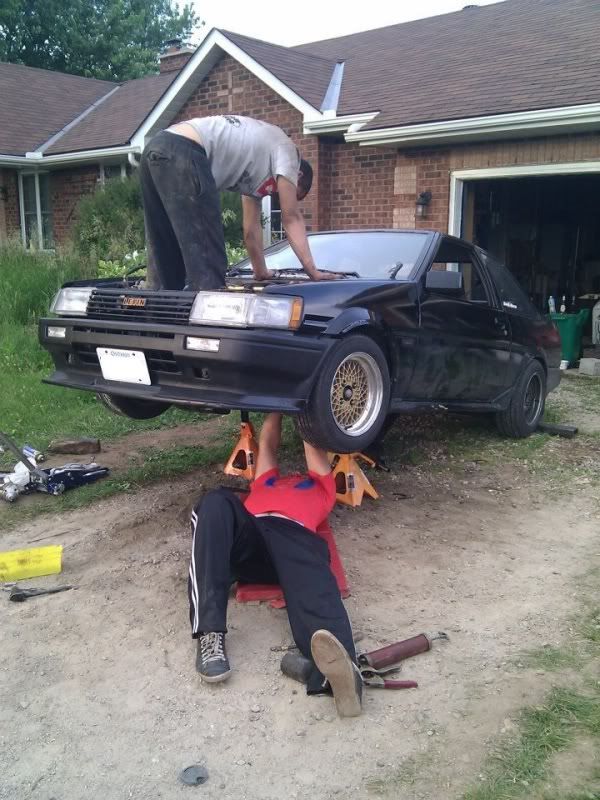 [/QUOTE]
some pics

scary!

installed T3 lower control arms and manual rack. waiting on T3 outer tie rods

The plan is to have the wiring done by Monday
bracket is done for racepak, using stock coolant gauge, oil pressure, and fuel gauge. Thanks to a friend for making a bracket for it
Driveshaft came back from balancing, they even painted it!
car is so dirty! Need a bath :S
New BRAVE overaxle exhaust
The car is suppose to be done for tomorrow evening, so i could probably make it to the trackday this Sunday!
Quote, originally posted by Jehuty77;426204 »
[video=youtube;-cep2Ina-h4]http://www.youtube.com/watch?v=-cep2Ina-h4[/video]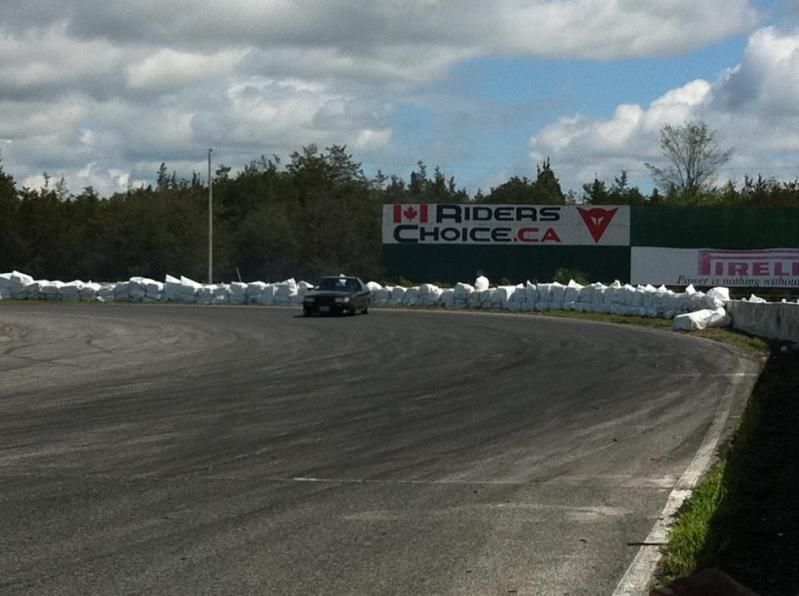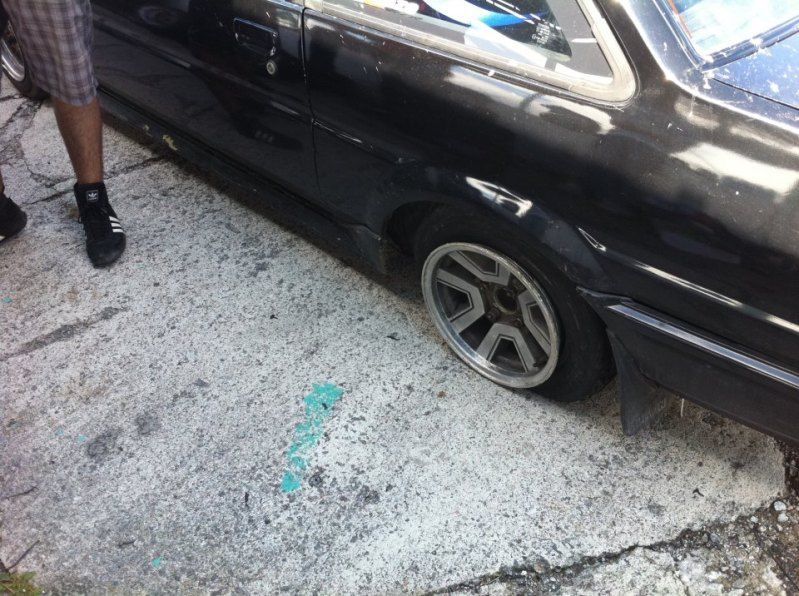 TRAGIC