This is my dream of how i want it to look like, except with a jblood bumper and flushed headlight but yea, thats pretty much it, black and white.

This is my story......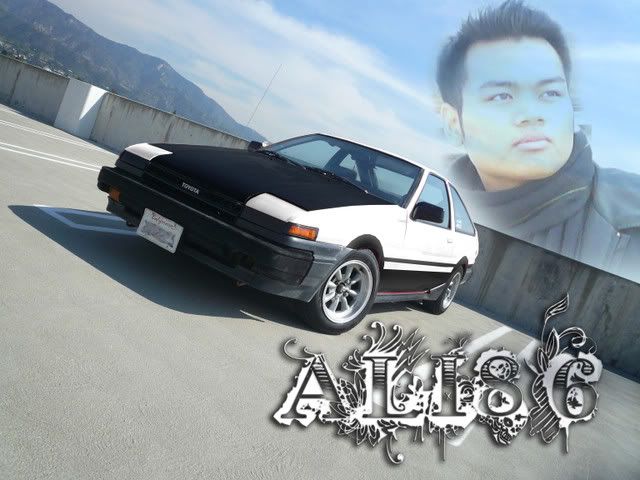 *update 060609*So of course everybody has their 86 story, mine I find kind of unique but I'm pretty sure there are more stories out there that cooler but here's mine.
I have been on a quest to get an 86 since I was 19(currently 23) a very great friend of mine loved the 86 and was trying to get me to watch initial d and I always refused because I thought racing was gay. I used to deliver donuts for our family's donut shop every morning before I went to school in a white toyota minivan. Initial D reminded him of me because he thought that somehow Shiuchi Shigeno must've been spying on me every morning.
Well I watched the damn anime and well after a few episodes I was WOWed. I didn't know anything about cars, hating racing, hated driving when the normal 16 year old would be excited about it.
Well anyways enter college I was now a corolla fan but still didn't know what it could really do. I met a few friends who owned corollas and one night I was invited to go to an arcade meet. There I saw corollas like no tomorrow, it was great and it inspired me to actually go out and get one after meeting the drivers.
It was a hard quest, at that time I had a G35 hence my name, so I tried to find a GTS but at that time GTS's were 4k because of the hype around 2003 and 2004.
I was given alternative decisions that seemed next to impossible for me to complete such as this GTSR5 swap. I didn't know how to work on cars, and hearing that I had to change the engine, gas tank, rearend, wiring, etc. it just boggled my mind and thought that there was no way that I could do it.
Still I had a desire for my dream corolla and so for years, I kept checking online, talking to sellers even though I didn't have enough money. I felt that there was no way for me to be able to afford a real GTS and so I decided that maybe Sr5 was the best option for me right now since I was seeing them go for $700 or so.
I had then searched around on a site and found a hatch Sr5 for sale in Sacramento for $500, I was close to getting it but could not figure out a way to get it down by towing since my truck was a KA twincam and it was far.
The car was sold but it would not be the last time I would see it.
A few months pass and I'm almost about ready to end my quest and settle for a 240 because by that time, I wanted to be able to go out drifting with my friends.
I then see an ad online for a Hatch shell Sr5 that was for $100.
So I was set and willing to take on my greatest challenge yet, a GTSr5 conversion. I had talked to my friend from school so he and I got my truck, rented a dolly and drove all the way from socal to sacramento for this Sr5,it was one heck of a drive with an underpowered truck towing it too.
When we arrived in Redding we saw the car, there was the shell and the complete Sr5. The plan was to tow the shell and drive the Sr5 back. Everything was all good until we started the car, and it had a rodknock and spilling out more smoke than a million HP car =D
So we were left was two options, tow the shell or tow the complete car, I didn't have enough because after the money spent on the dolly, the truck, the gas.All I had was the $100 for the car.
My friend was kind enough to lend me the extra money needed to purchase the car after we talked the seller into lowering the price of the car.
Well after handling the paperwork, it was a long ride back home and it was very windy, and there were times when we thought we couldn't make it up the hill.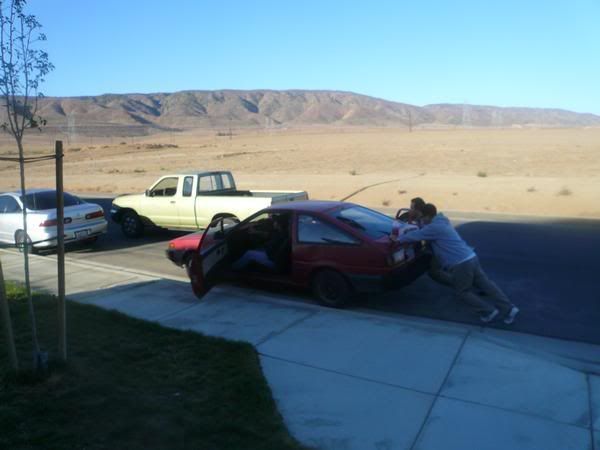 We got the car back and well of course my friends had to lend me a hand and after retrieving the corolla, it sat at my house just waiting to be awakened.
I was going to college at the time fulltime with a job and could only put away like $20 each paycheck and about a year later I finally obtained all the parts to do the gts conversion.
I bought the parts of my friend which one of our other friends crashed in. it was damaged from the front passenger side in but nothing too major except that the body was done for.the impact was so hard that it even bent the tranny tunnel, so anyways i think everything is still cool.
we took out everything and switched it over and like i said i never done this before but I have been able to connect most of the stuff on my own.

I will keep up these images for others to see just in case they have the same problem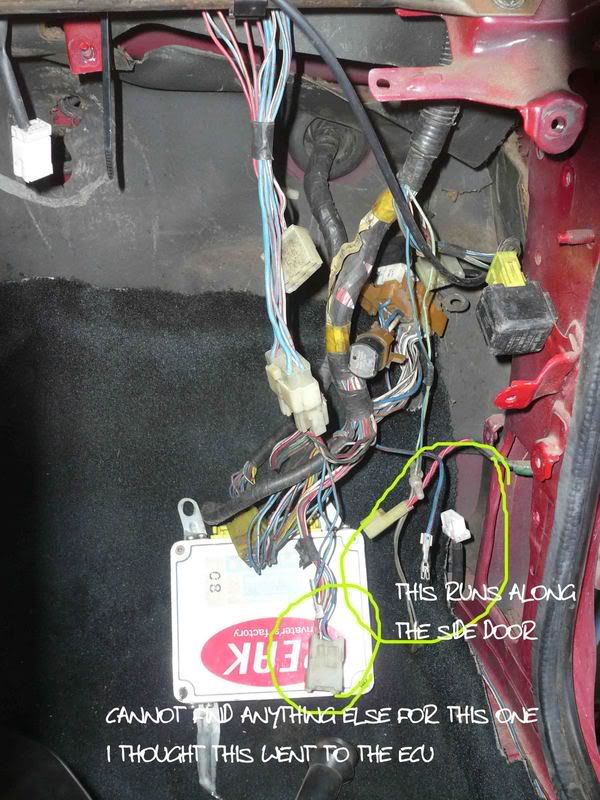 Modified by touge_g35 at 10:04 PM 10/22/2008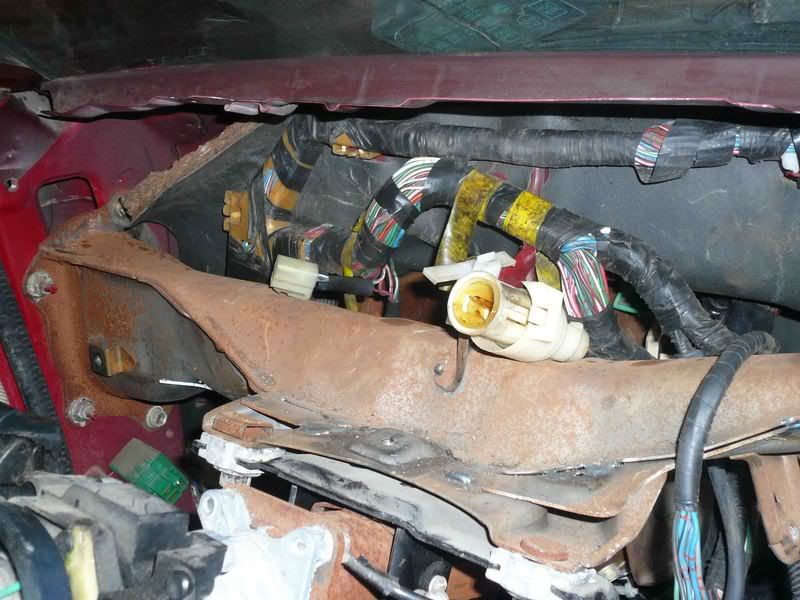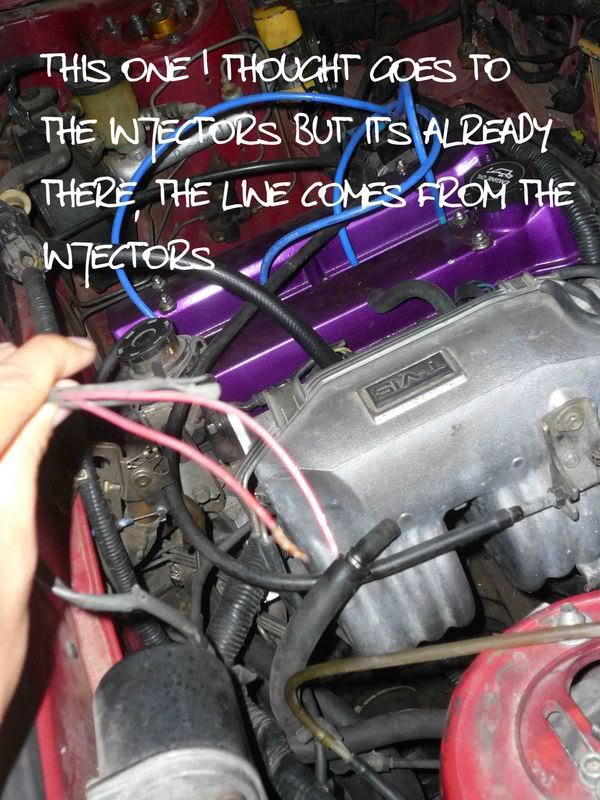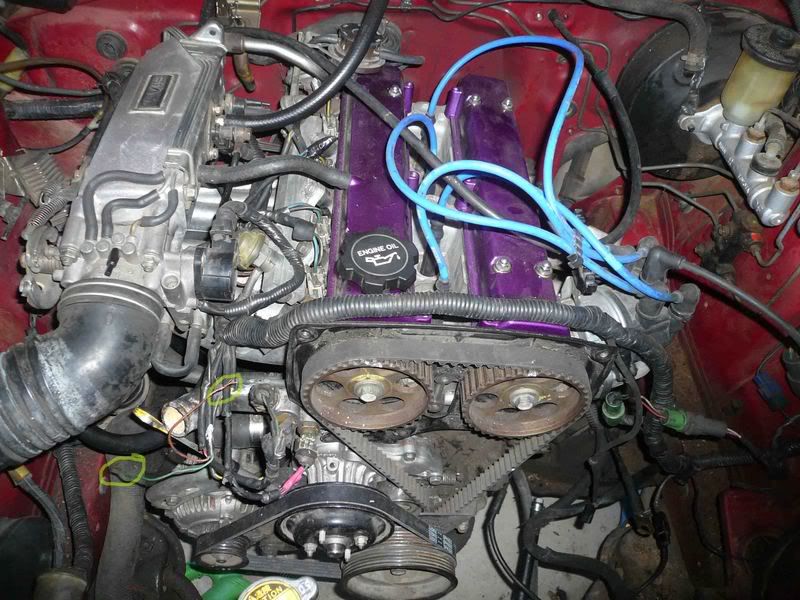 So why did I post this as "the Corolla Dream"?
Well I've been wanting one for a very long time, always put it off because while waiting I would tell myself, I can always find one later.
Well I wanted one so bad and after 6 years of waiting and aimlessly hitting people up
when I couldnt even get one, I decided to say f it, I'm getting it now.
Because trying to drive other people's corollas or even just sitting in it wasn't enough for me, even till this day, if you meet me I'll even ask you if I could sit in your rolla.
Something about it that just always got me,so now instead of dreaming of having one, i have one, and even with it being an sr5 before,now its time to make it a GTS.
So the real fun can begin, are you guys in on this or what?!!!!
LETS DO IT!!!!!!!!!!

Modified by touge_g35 at 7:48 AM 10/27/2008

Modified by touge_g35 at 8:13 AM 2/26/2009

Modified by touge_g35 at 8:15 AM 2/26/2009

Modified by touge_g35 at 2:09 AM 6/7/2009

Modified by touge_g35 at 2:25 AM 6/7/2009

Modified by touge_g35 at 4:43 AM 6/10/2009

Modified by touge_g35 at 9:29 PM 12/18/2011


---

My wolfpack
http://forums.club4ag.com/zerothread?id=101082


My website, click on this link for my motor sports photography samples.
http://www.likhoun.com