Well.... it took me forever... but The J160 is now test fitted (no clutch inside the bell housing). Being early summer, many of my helpers are busy, and so I had to figure this one out for myself.

The first thing I had to do was find a lifting point* that is steady.... there isn't one on the bottom of the J160, the LEEN adapter, although flat, is too far forward of the balance point, so I had to improvise.........

* - normally this isn't an issue when I'm using a T50, the T50 is just light enough for me to man handle in and out, well the J160 is another 25#s, just too heavy for me to man handle


Borrowing from my early fabrication (fuel and wiring location) I again used a bit of wood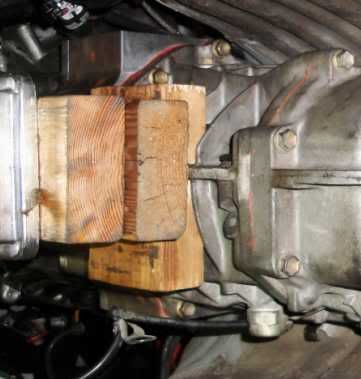 besides the pieces on the jack, if you are sharp eyed you'll see the spine of the transmission nestles into the top block of wood. Using some of my old woodworking tools, I cut, and shaped a 2x4 block so that it fit the transmission case casting.

With a somewhat steady lifting point, I raise the transmission into place....
you can just barely see the wood supporting it all at the edge of the photo. I run a couple of engine/trans bolts in, and snug them down.
I look to see if all of my measurements, and fabrication of the body look good....
here the shifter cup just clears the cross member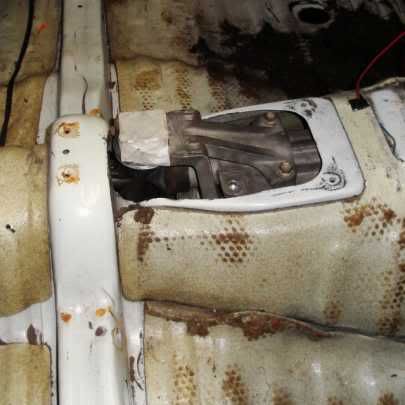 Here the radius-ed chassis, and selector rod clearance


It all looks good... VERY good actually
So the mounting holes are determined...., drilled, adjusted a bit for accuracy....
A few views of a LEEN J160 neatly nestled into the transmission tunnel of an AE71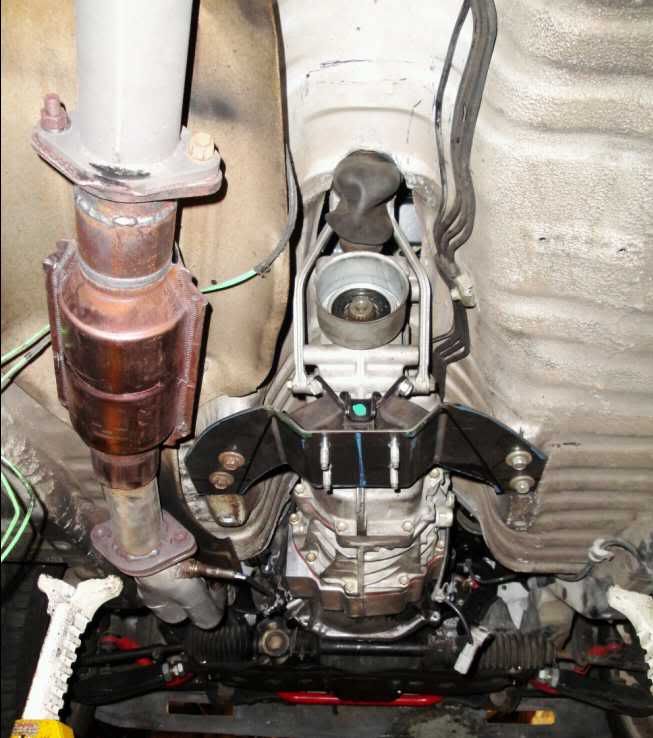 I DO plan on reinforcing this... my idea for this is welding a metal spine along each side of the plate - along the line I drawn. Note that the spine will join the drop and support it as well. Also note the dark triangle shaped marker area on the right side... that will be material removed so the speedo cable has clearance.
Quote, originally posted by oldeskewltoy;344555 »

For those who "see"....

MUCH more to come........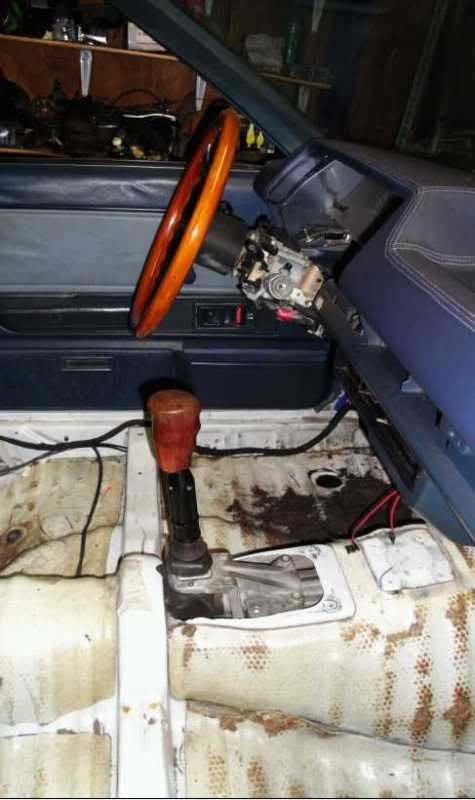 That's enough for today, I"ll remove the mount tomorrow, bring it to David for finalizing, and reinforcing.
I'll also have to remove the transmission and get the new clutch in there.... so more to come
---

Information is POWER... learn the facts!!

http://www.toyodiy.com/parts/ USE it!

I've been wrong before... and at somepoint in time, I'll be wrong again