Got back a little earlier than expected this evening from the event. Unfortunately, I didn't get to check out the last heat of the Time Attack - if someone can find out the results, that'd be great. The TEC ARTS car was running CRAZY fast all day long.

So...where to begin.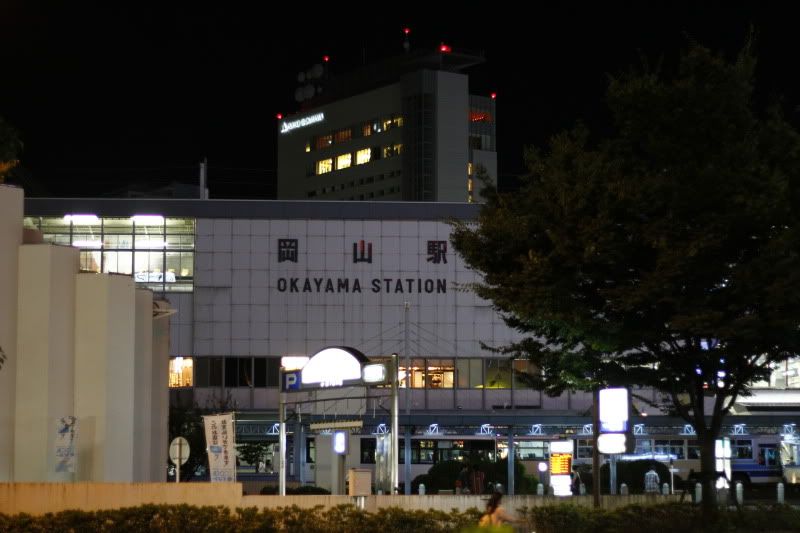 I'm in the midst of touring Asia for work and my 86 friends on mixi have been bugging me to stop by and visit. I decided to take a quick detour and head back to AE86 Festival and partake in what I believe is the biggest celebration of our cars. Spent a night in the city of Okayama enjoying the quieter, more laid lifestyle of Japan.
Decided to head over to the event on my own since I wanted to do some local sightseeing and enjoy the surroundings of Okayama ujo...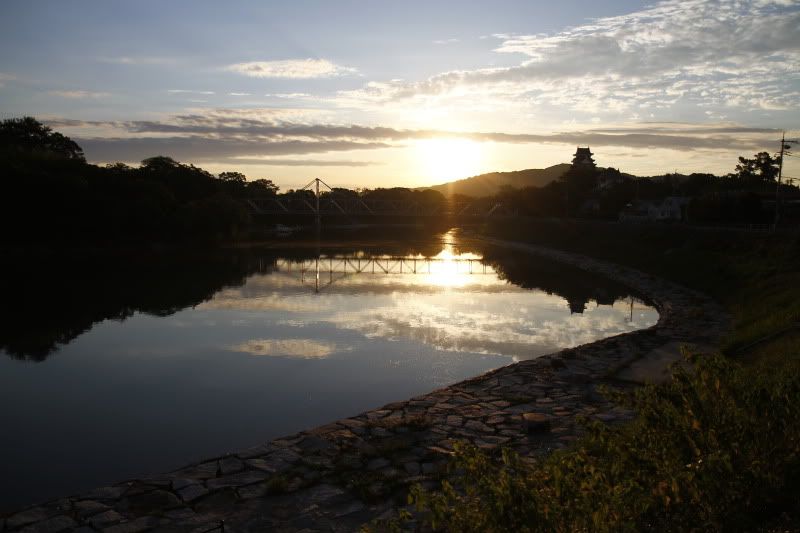 I've been asked before, so I'll lay out directions for those interested in visiting and do not plan on having a car to drive...
Directions to Okayama TI from Okayama JR Station (Bus Center):
Take 宇野 (Uno) bus @ stop #12 (in JR station) that head towards 林野駅 Station (Hayashi no Eki) - you'll get off beforehand at 福本 (Fukumoto) - It's about 960 yen each way and about an hour long.
You'll then look for a タクシ (taxi) house (it's literally someone's house) on the left, after exiting the bus. They'll be happy to drive you over to the circuit. It's about 15-20 min and 3800 yen.
Save about 2000 yen for parking by just walking through the gate.
Hopefully you'll be lucky enough to make friends and have them drive you back down the mountain to wherever it is your staying.
Little did I know, that this was kinda a special occasion given that its the Okayama TI's 20th Anniversary in conjunction with AE86 Festival.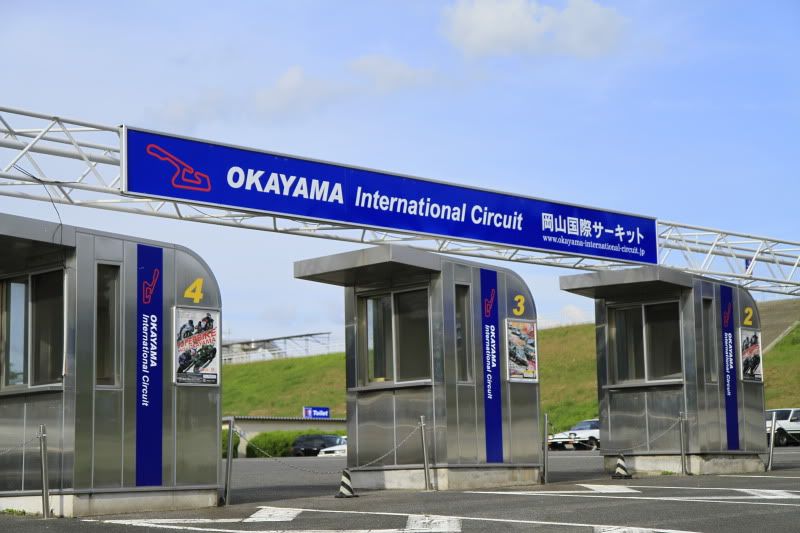 Seemed like a bit smaller turn out than what I've seen in the past...probably attributed to both the recent Typhoon, economy, and date change. There was at least 600 in attendance with plenty of racing, events, food, and giveaways throughout the day for the entire family. Still, its a really nice event, very close knit community and extremely well run.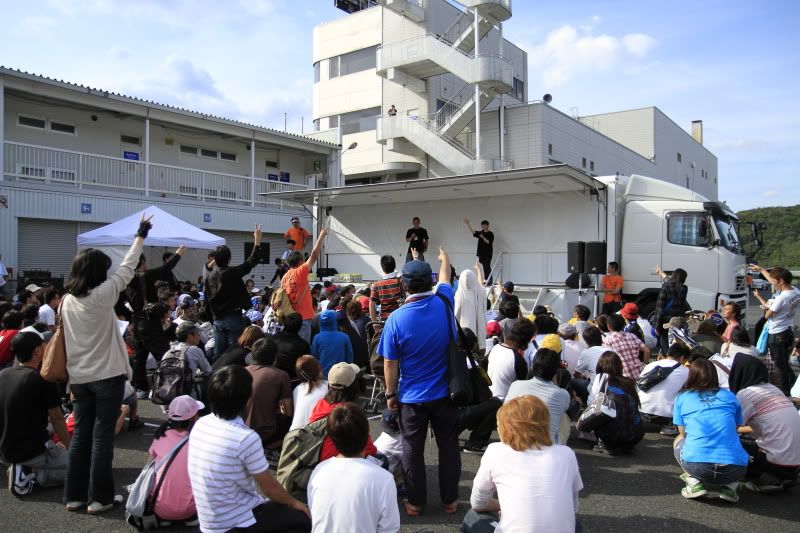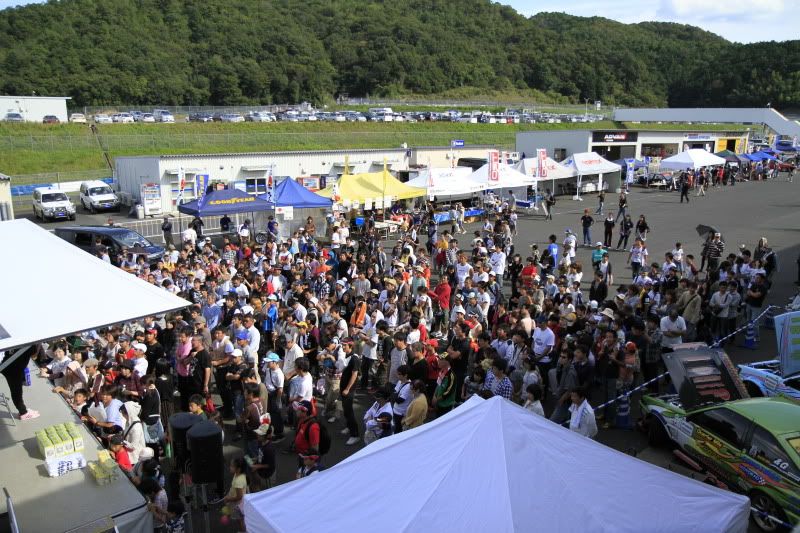 Word of advice - if your looking for that hard to find part and it doesn't seem to pop up on Yahoo Japan, I'd suggest coming here to look for it. Unlike HachiRock (I could be wrong), there's a ton of companies that attend the event and continue to support the 86 platform: TRD, Toda, Carland, UpGarage, Impulse, Nobybooth, etc. // They won't have or bring everything, but what they do have will be a crazy bargain.
Events:
- Time Attack
- D1 Driver exhibition
- "Parade of Pandas" - at least that's what I'm calling it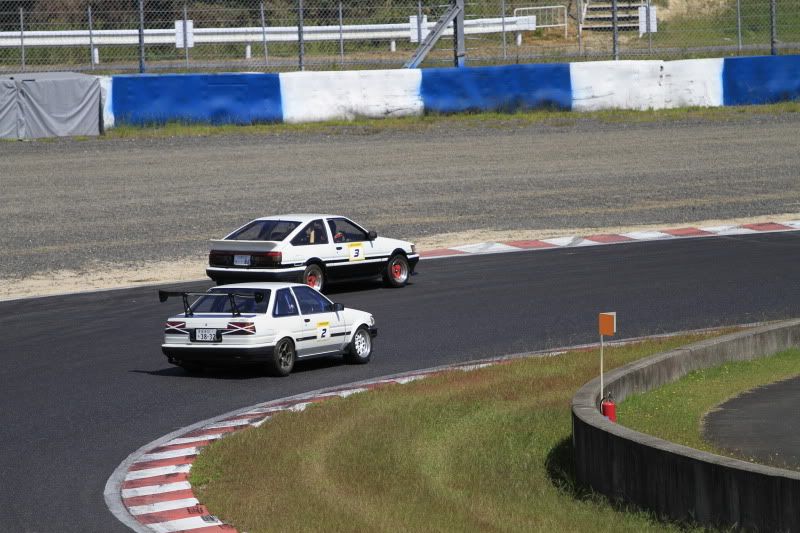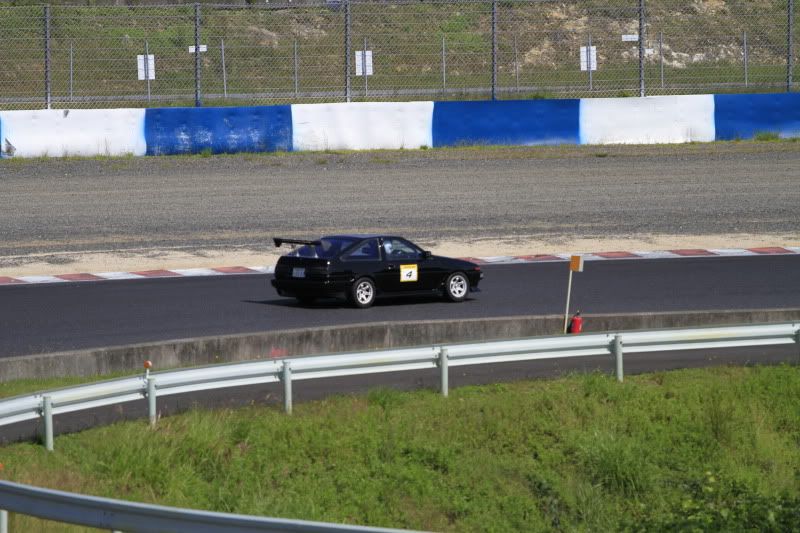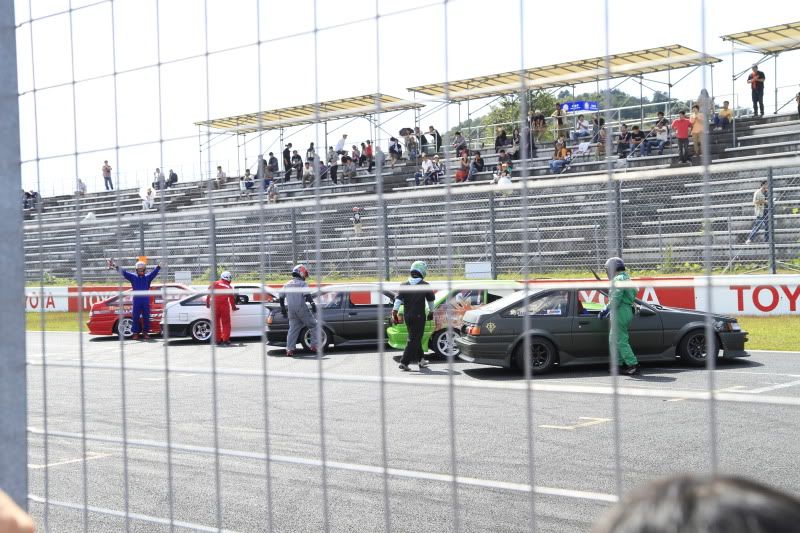 What I like about this event is that its a mix of show and race...but more informal. The paddock is completely open to guests.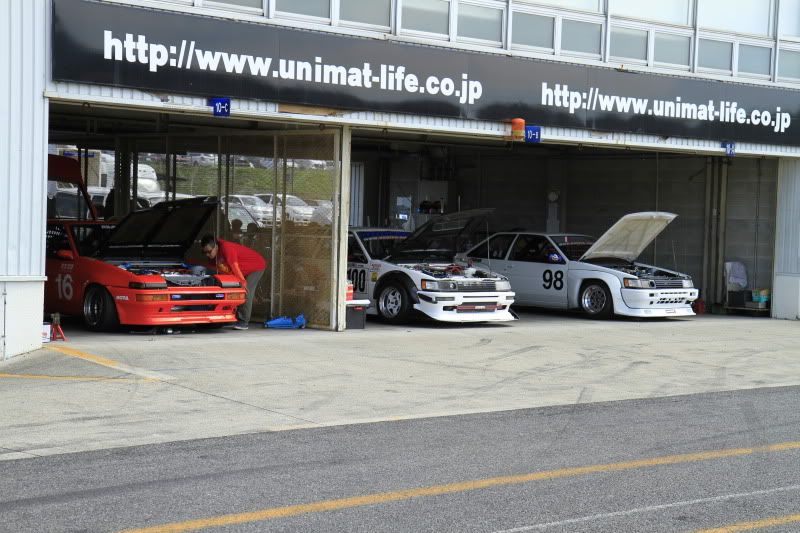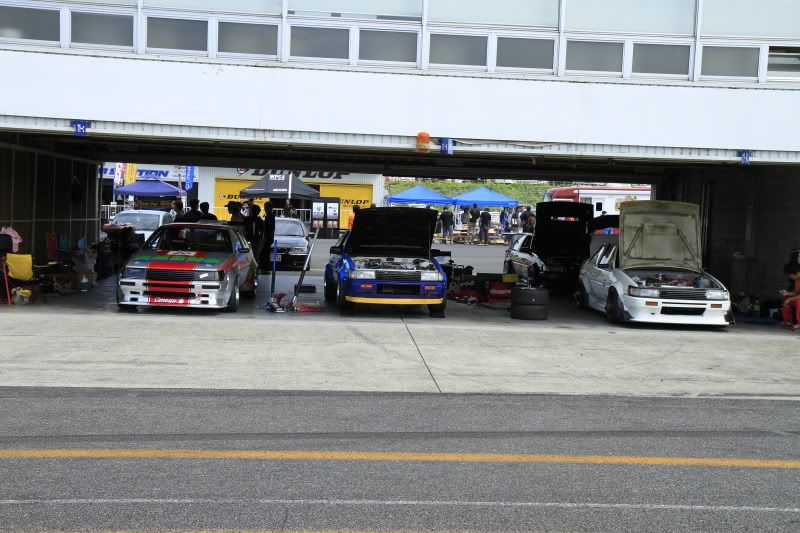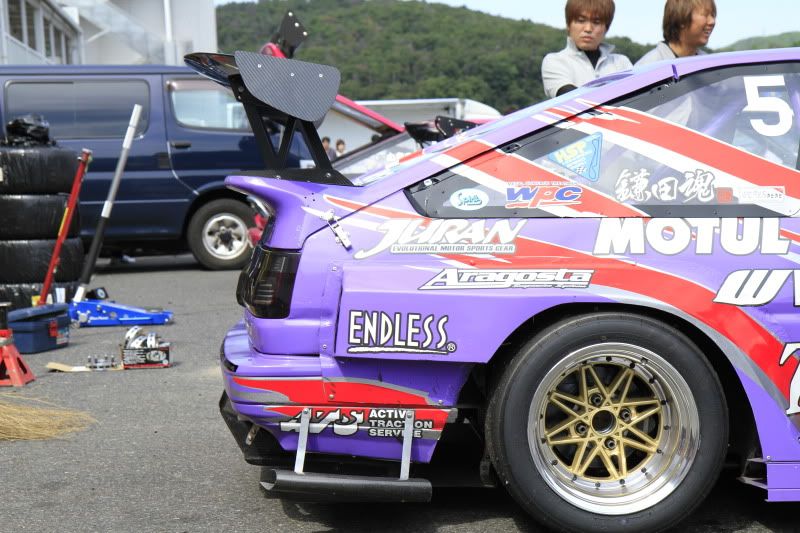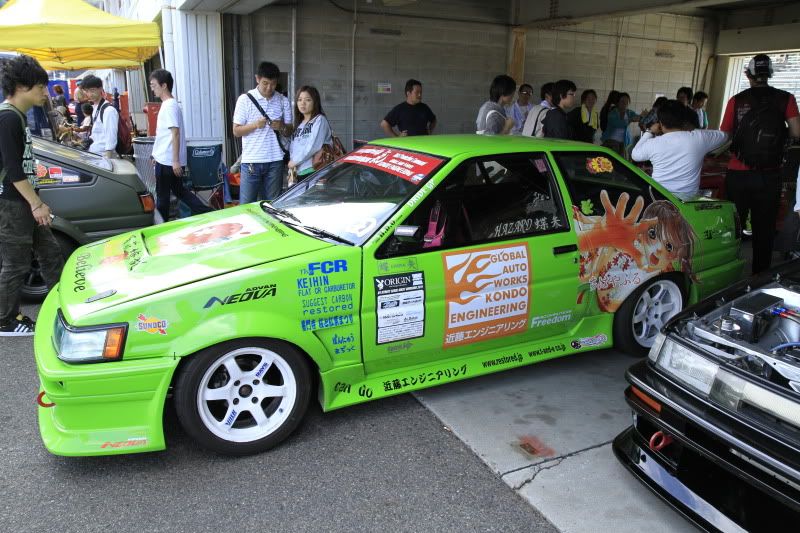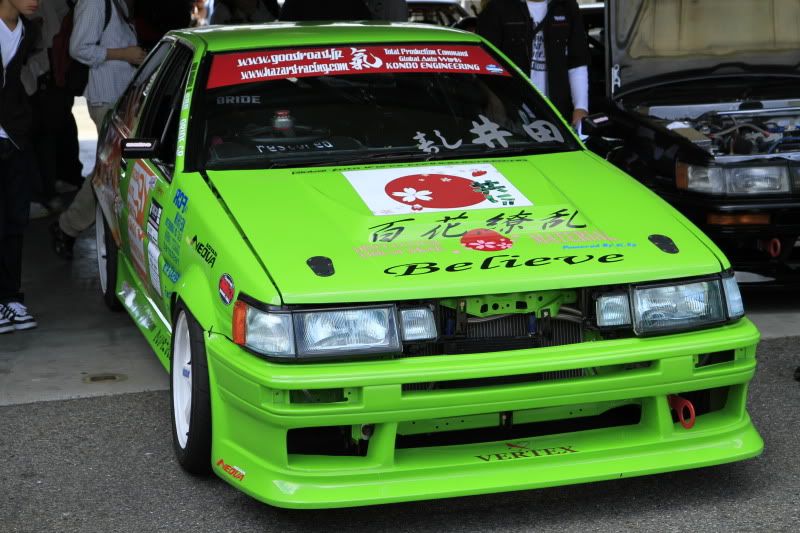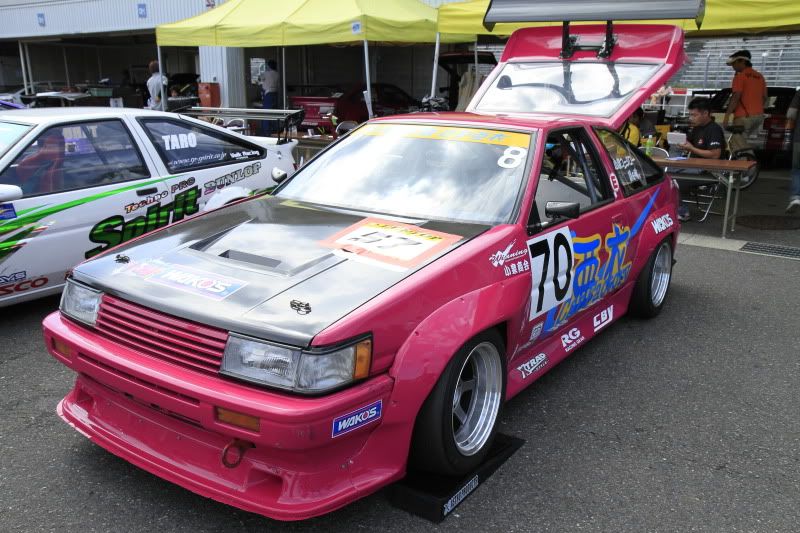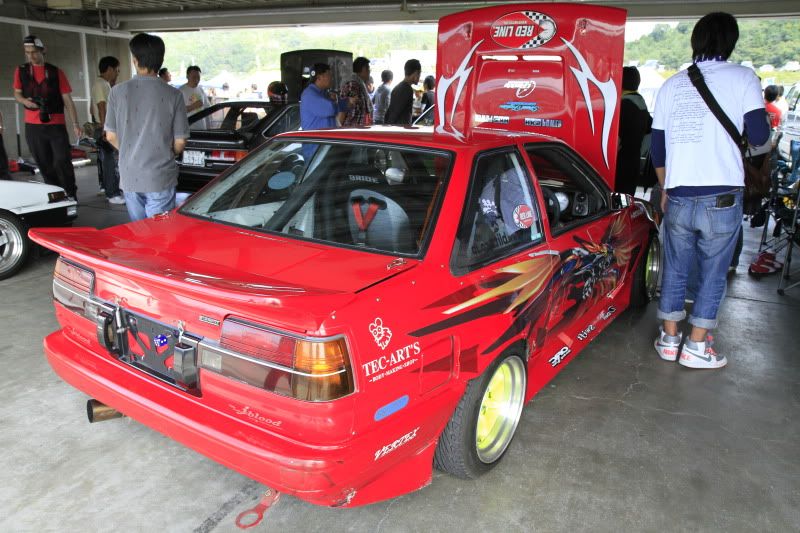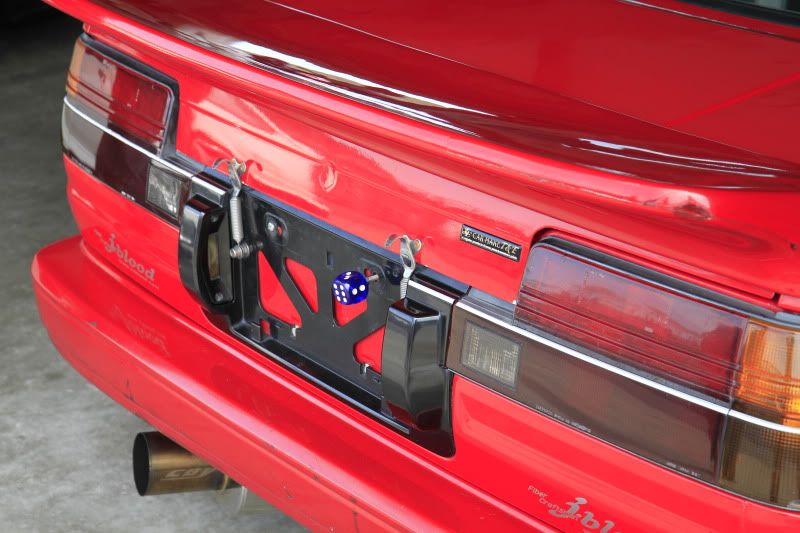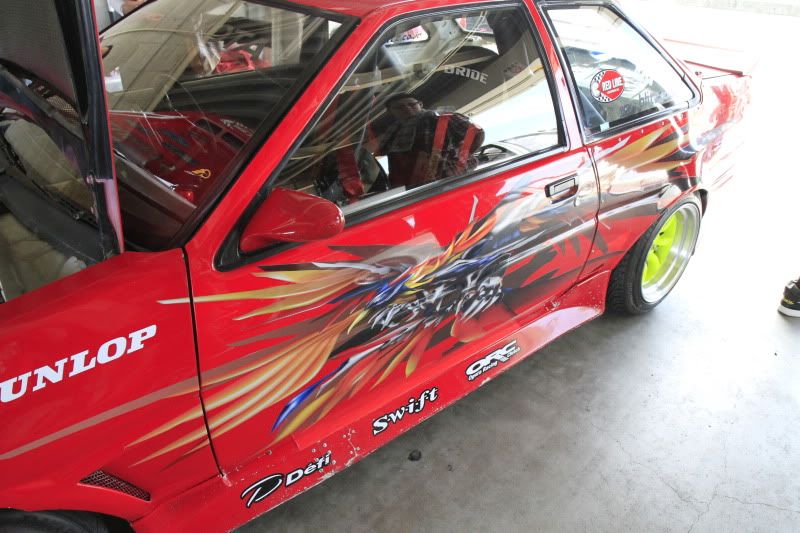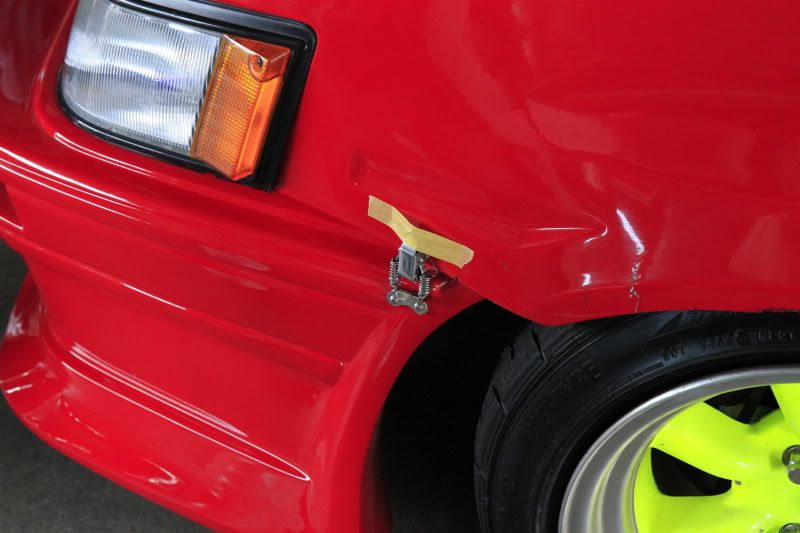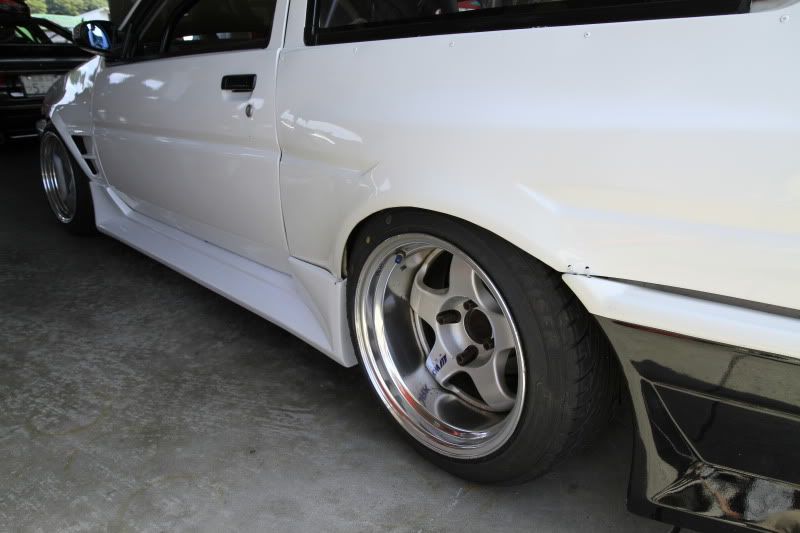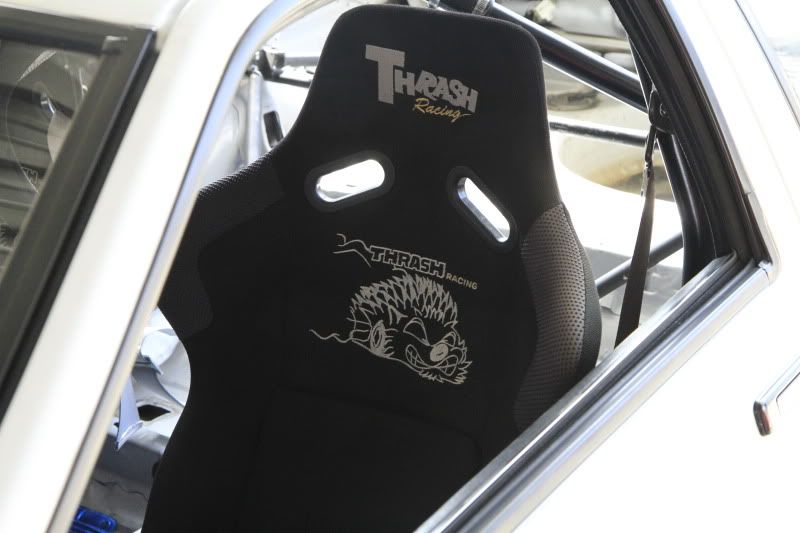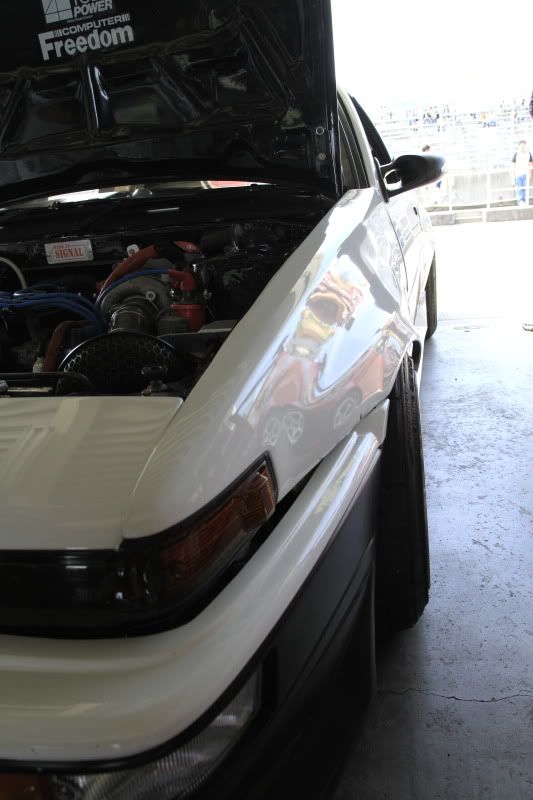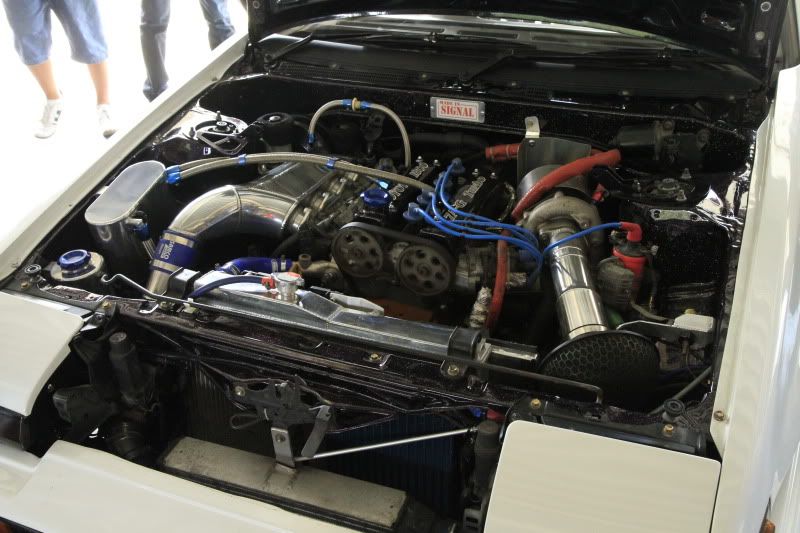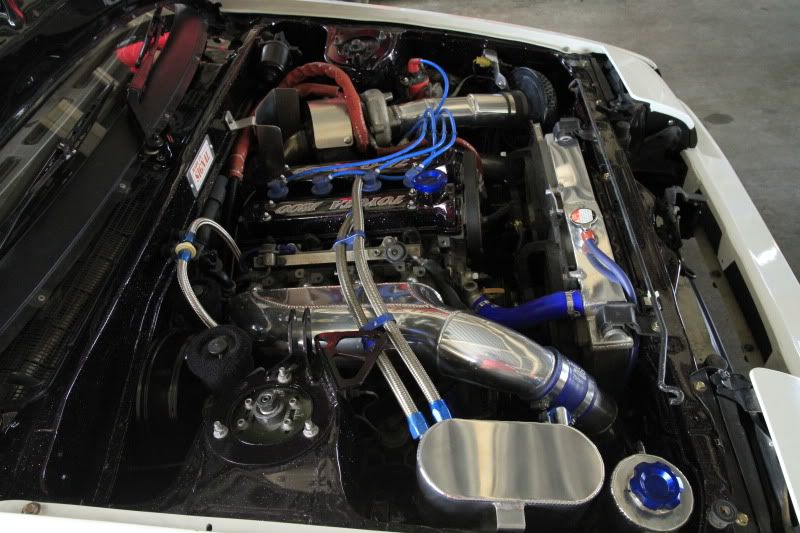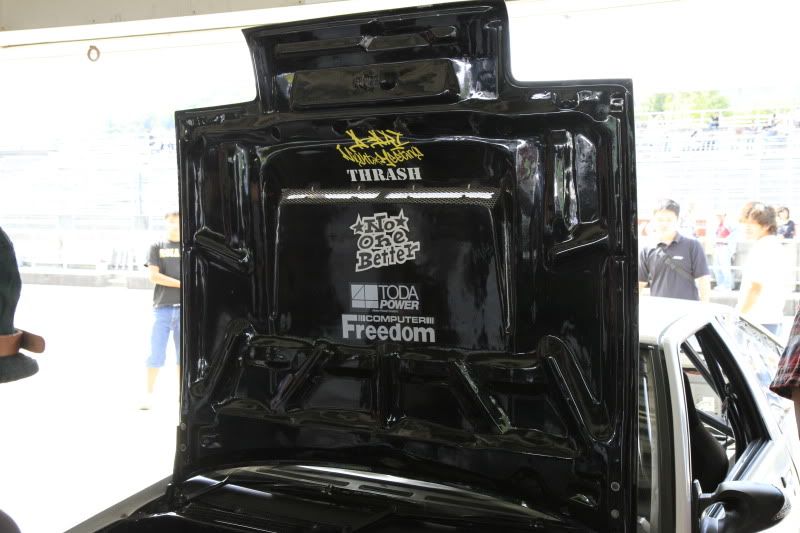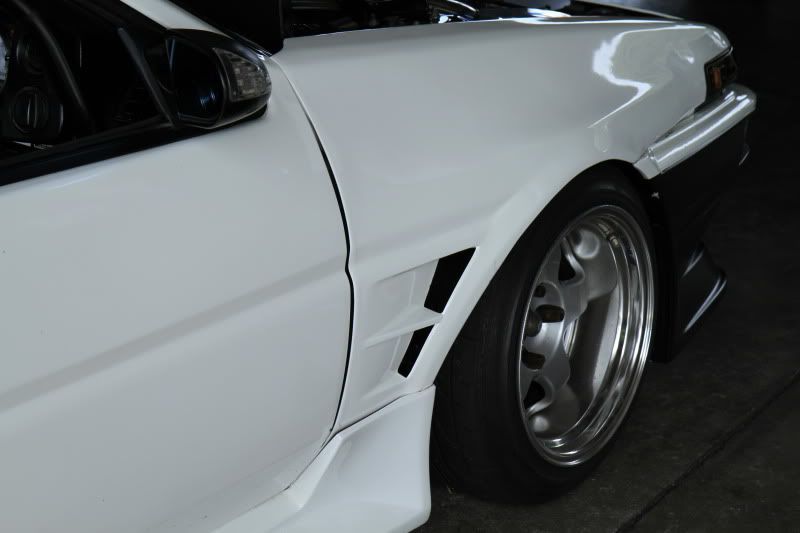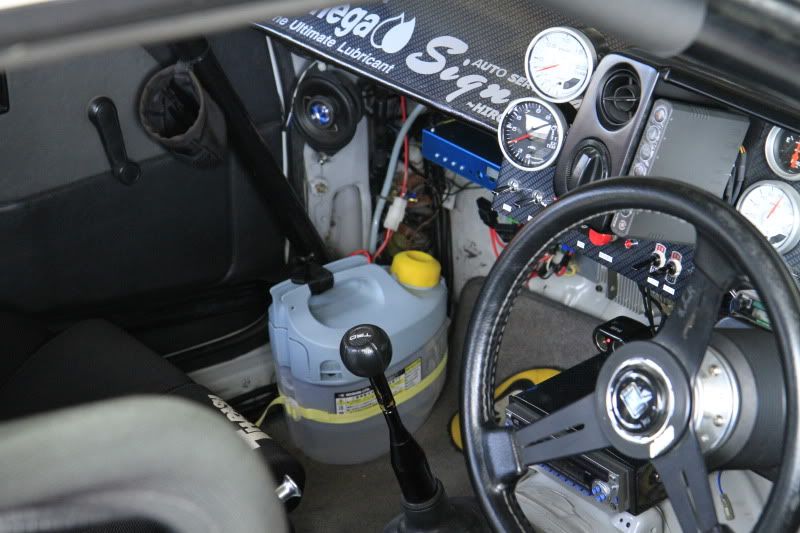 The only foreigner (non-asian) I saw...he's a photographer for an Australian mag based in Tokyo. Crazy guy, he drove his motorcycle down the whole way.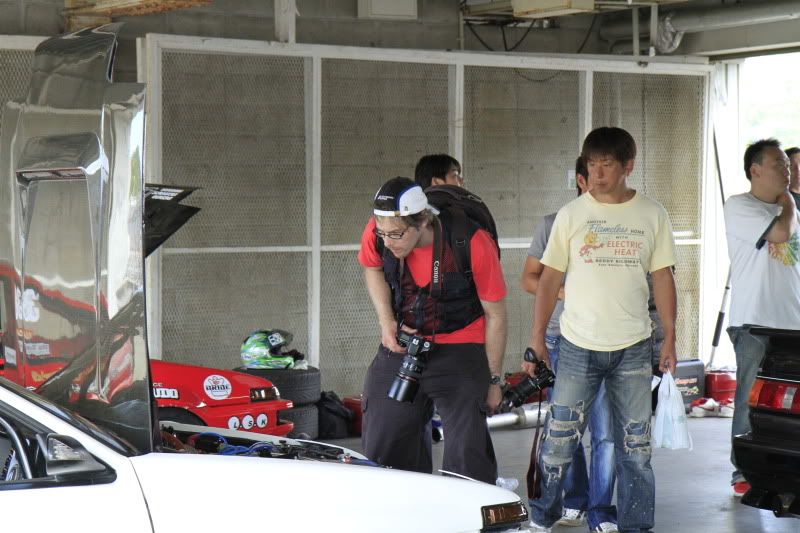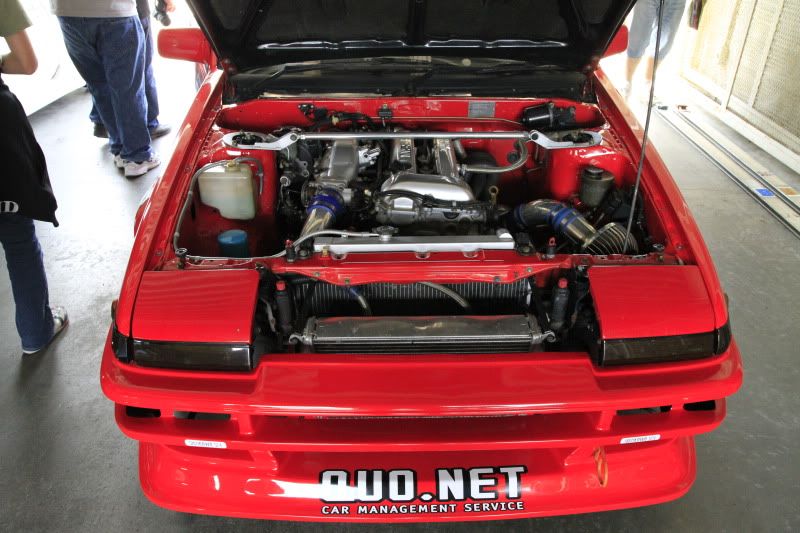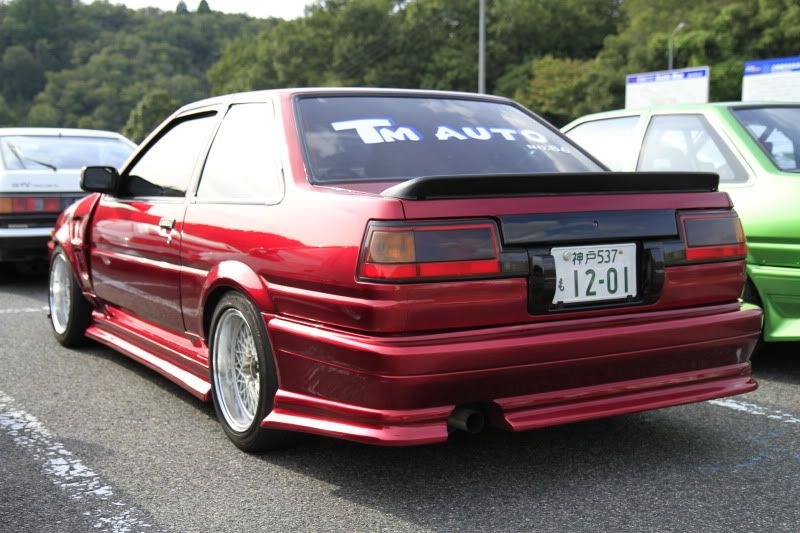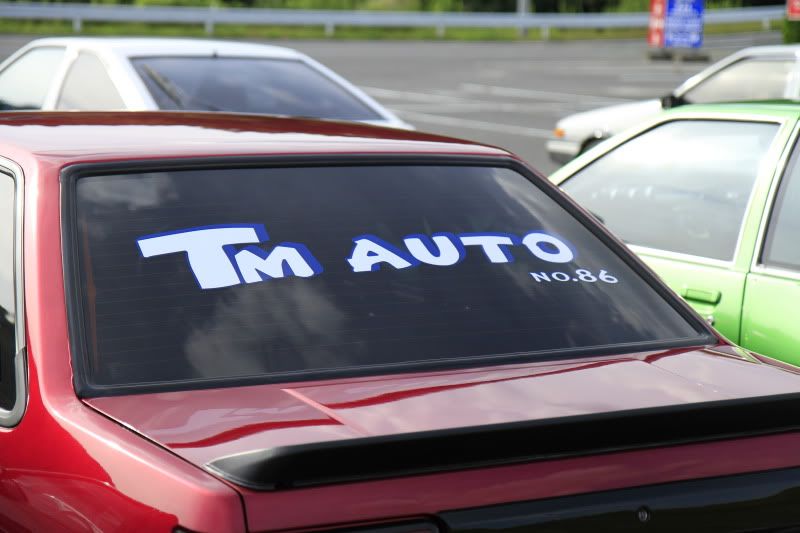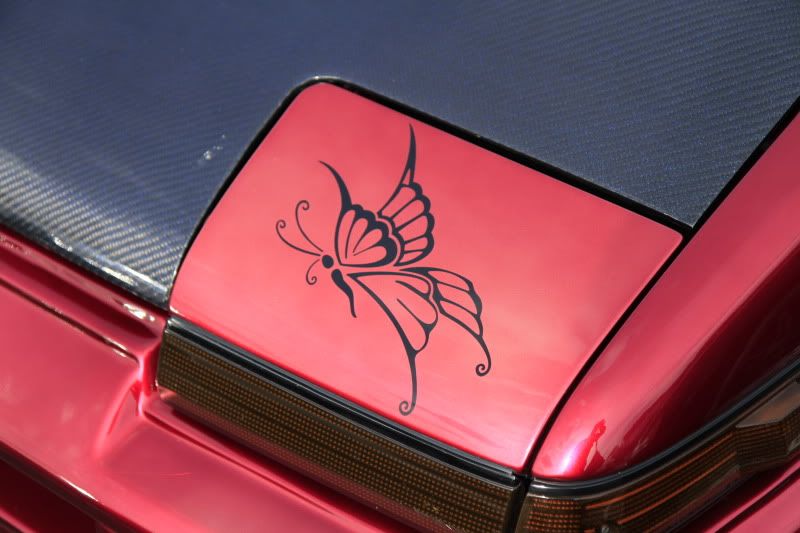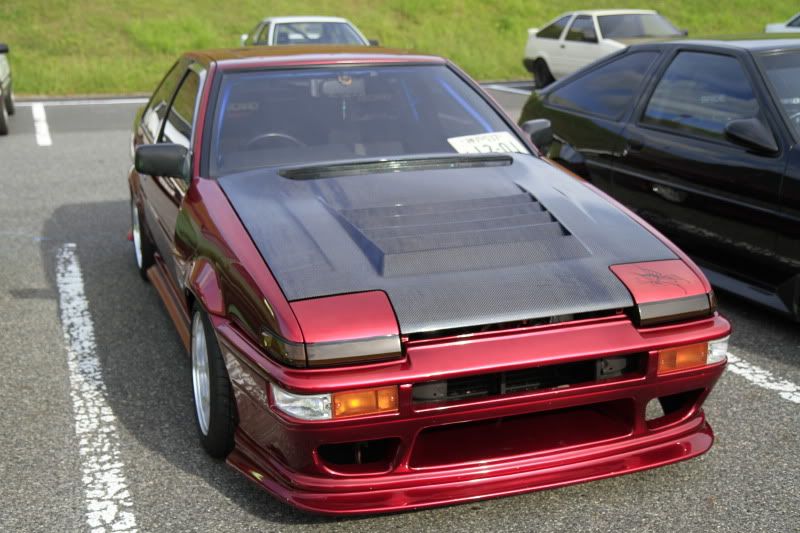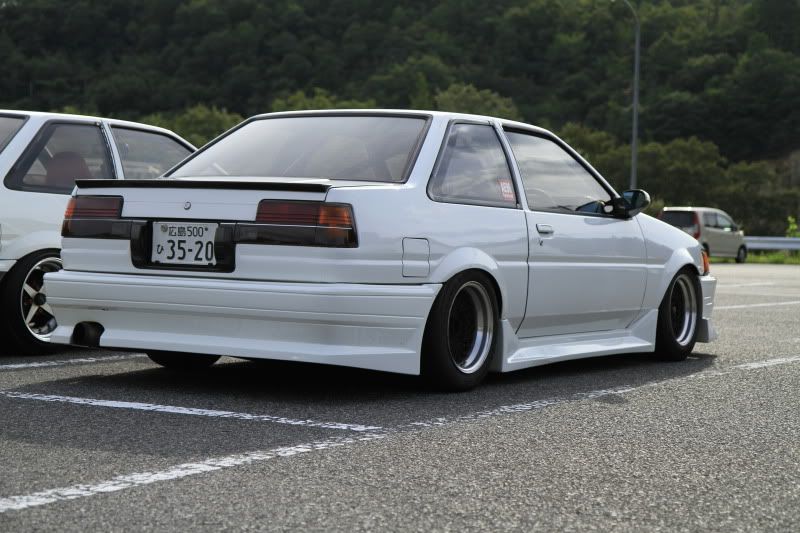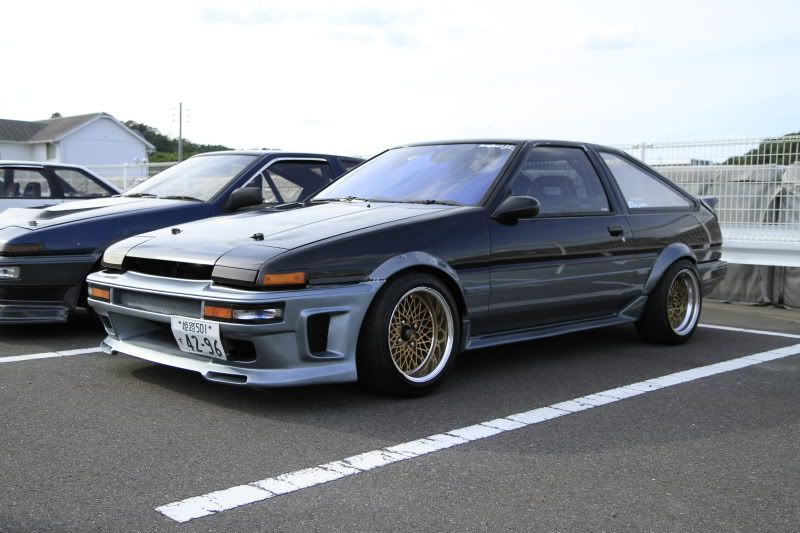 OK...who sold their ride to Japan?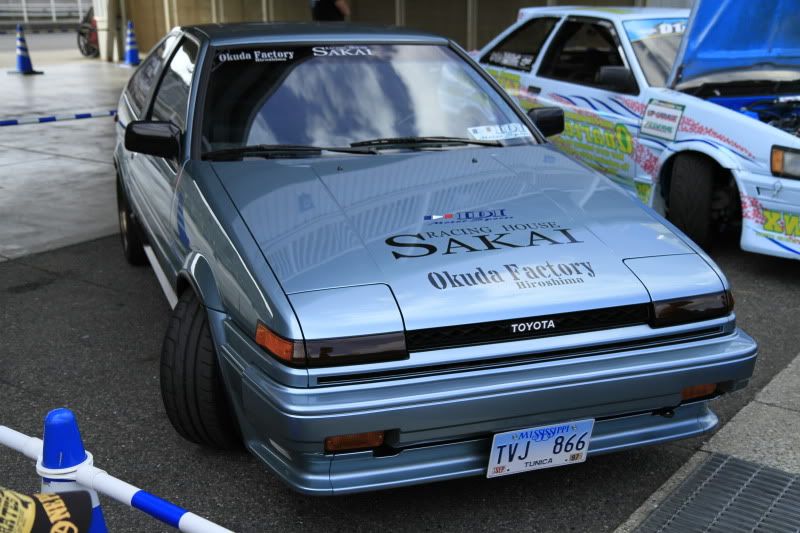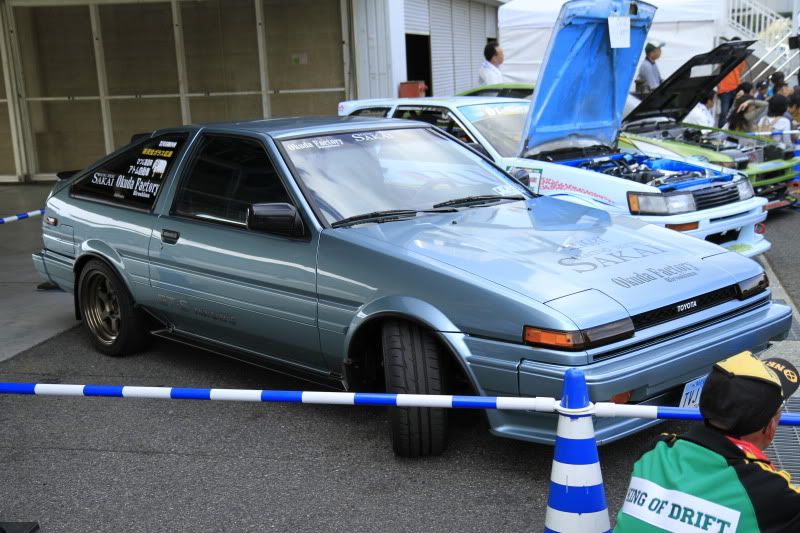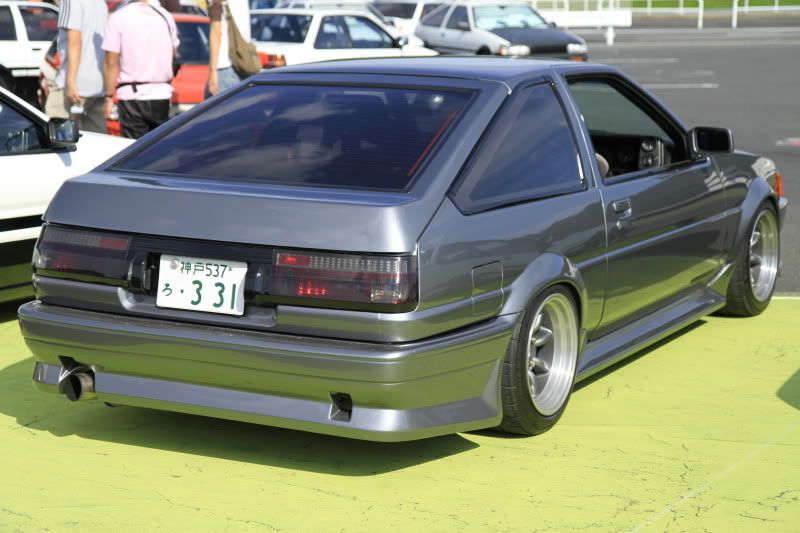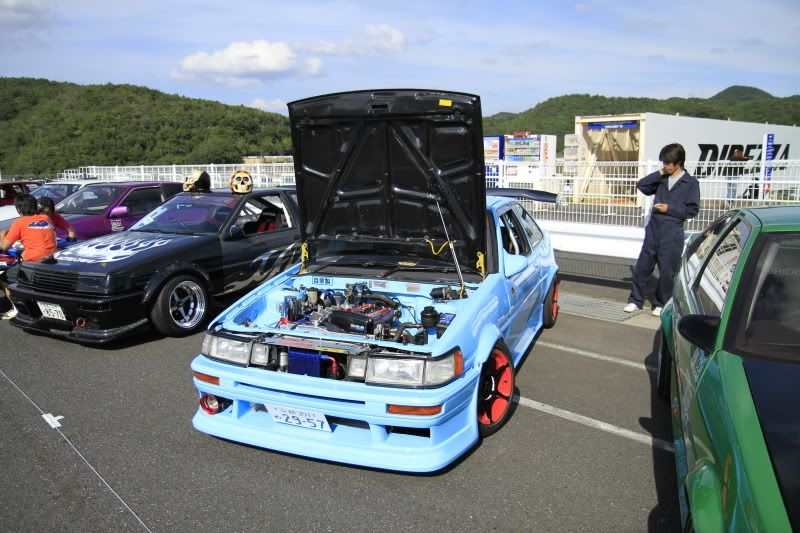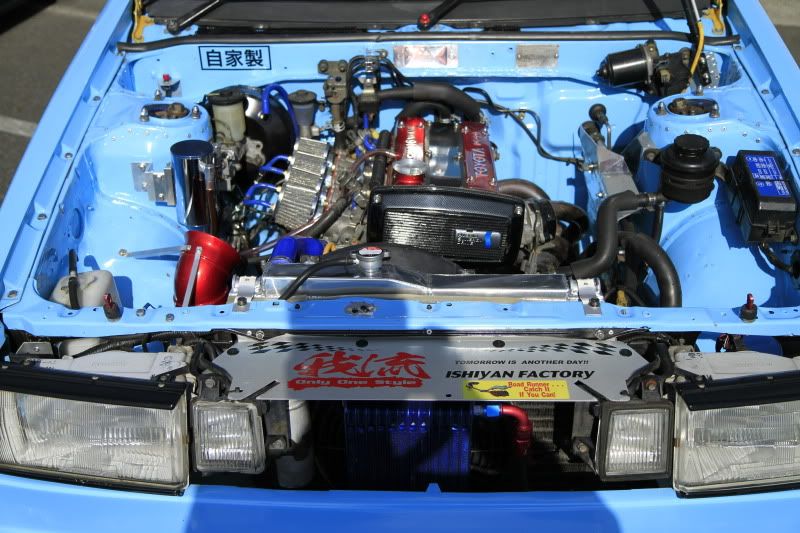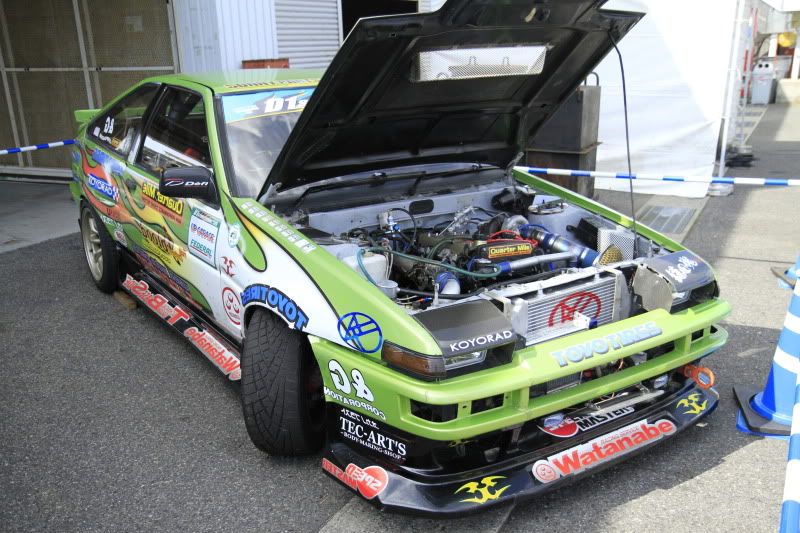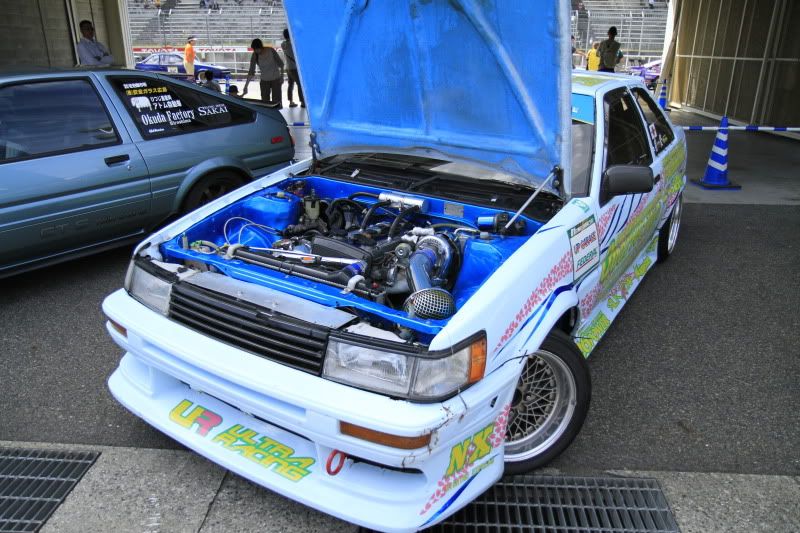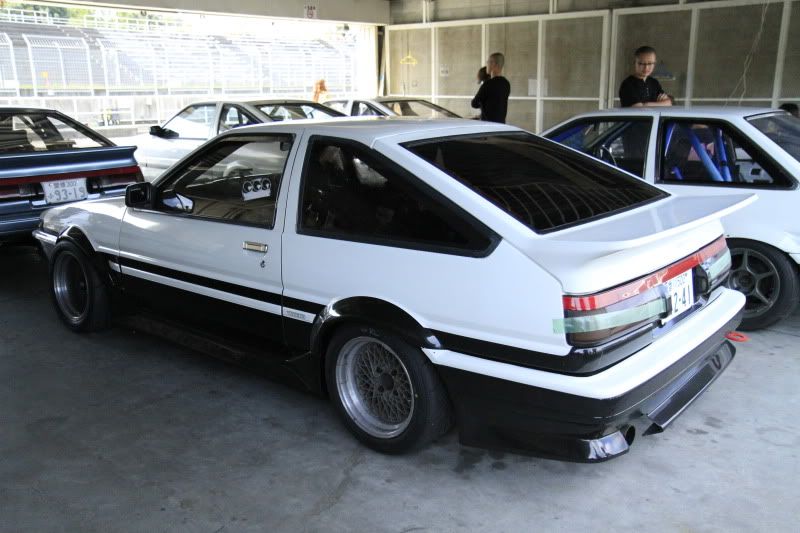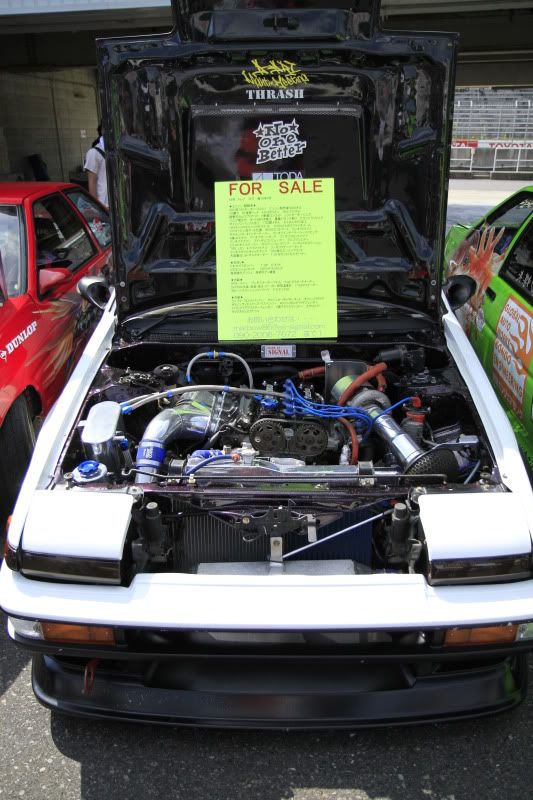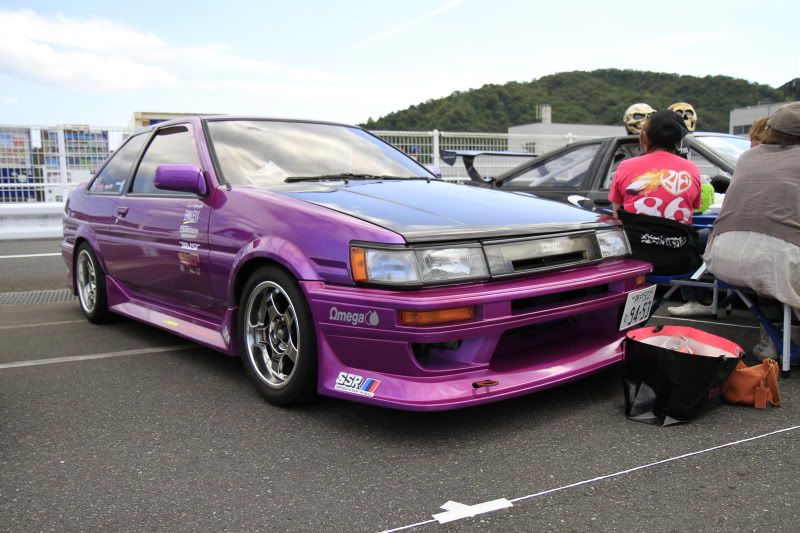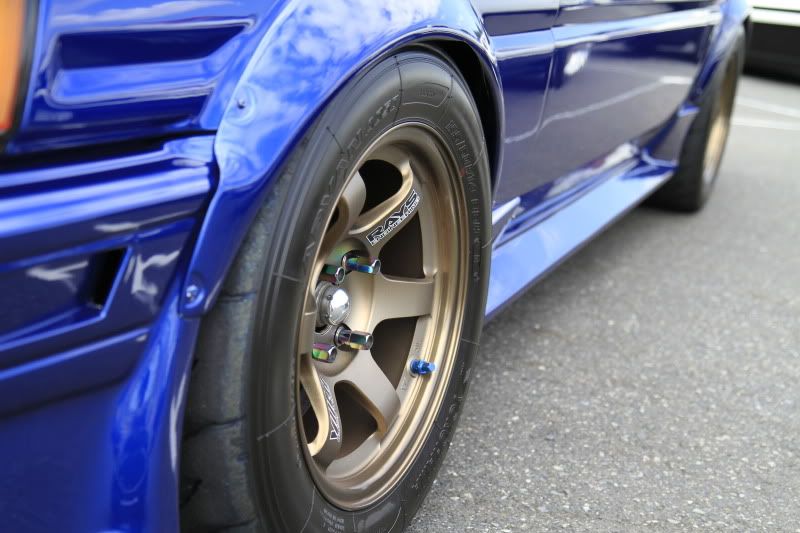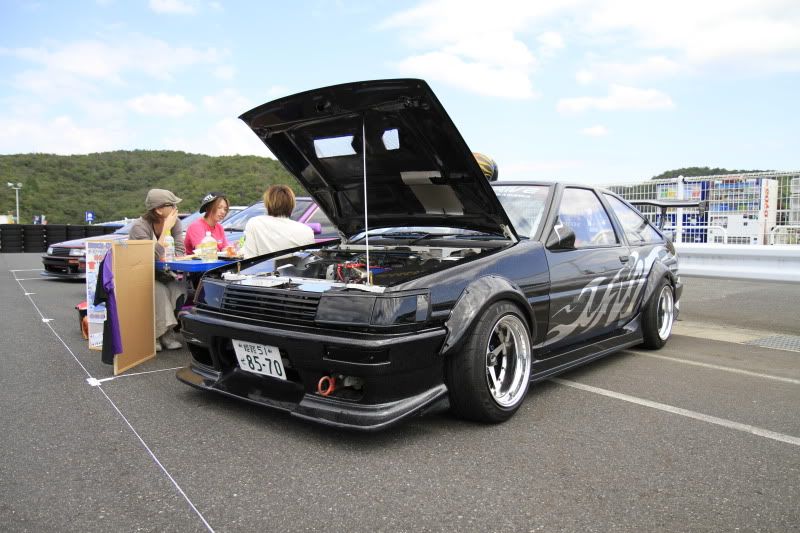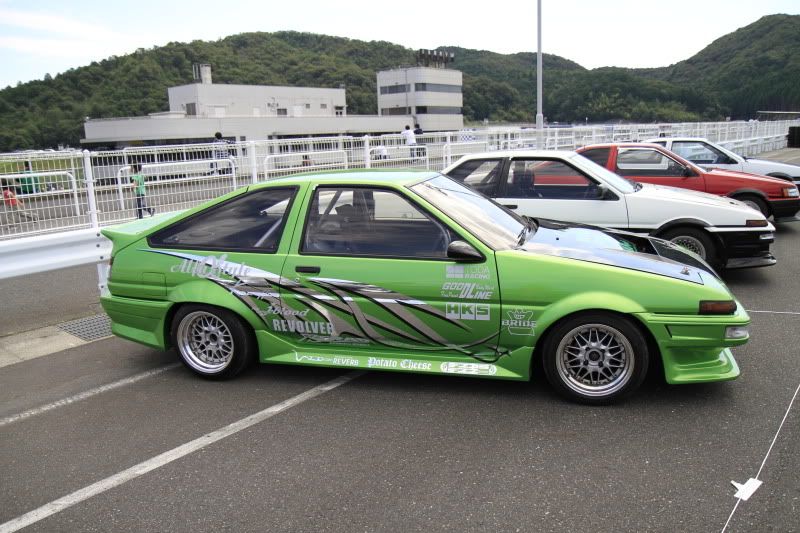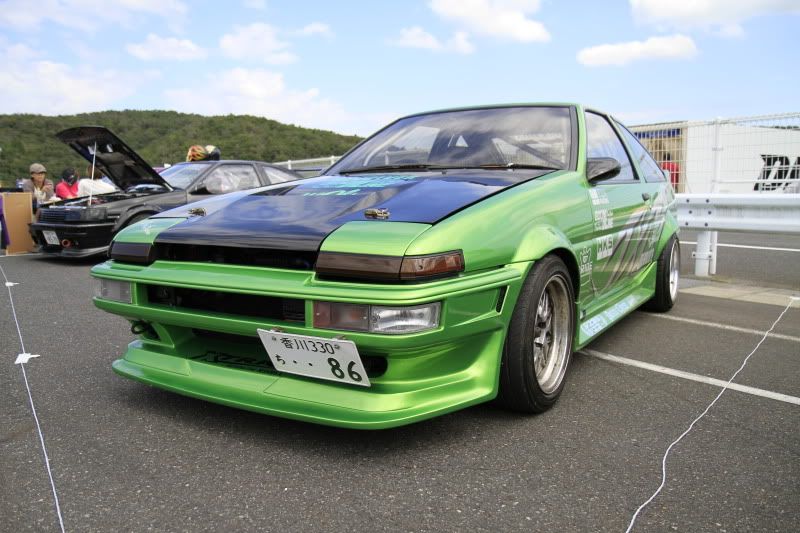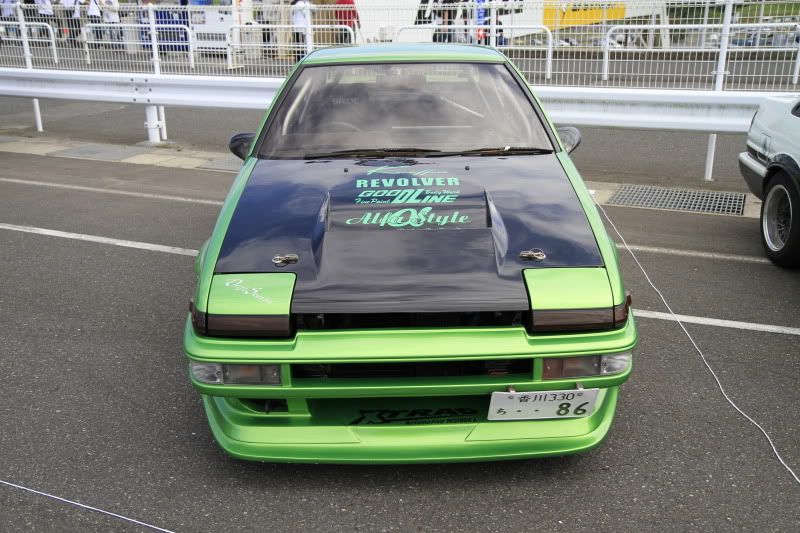 This was my favorite of the day...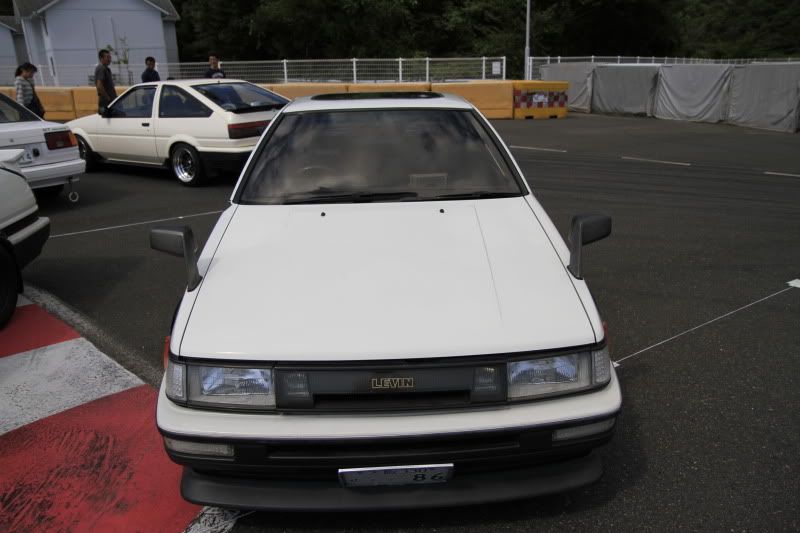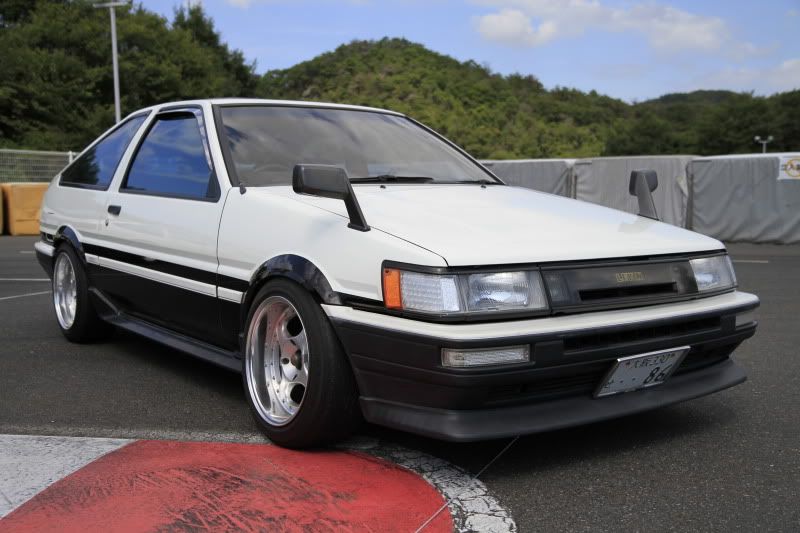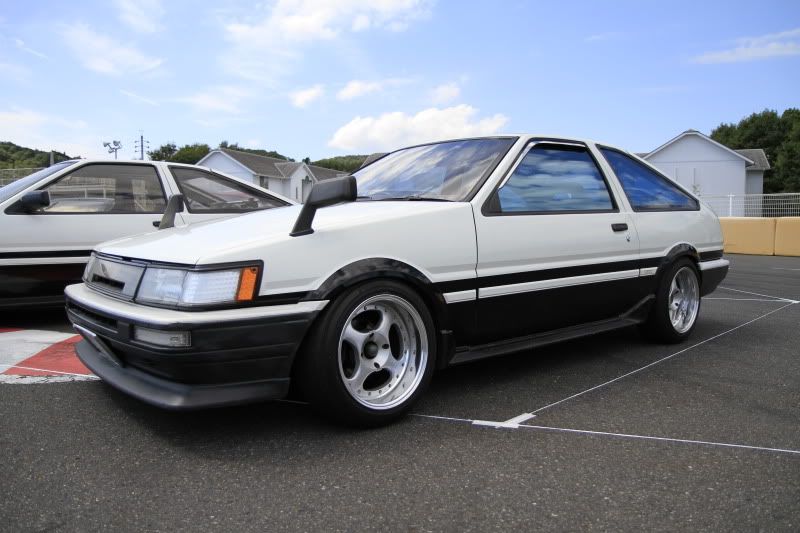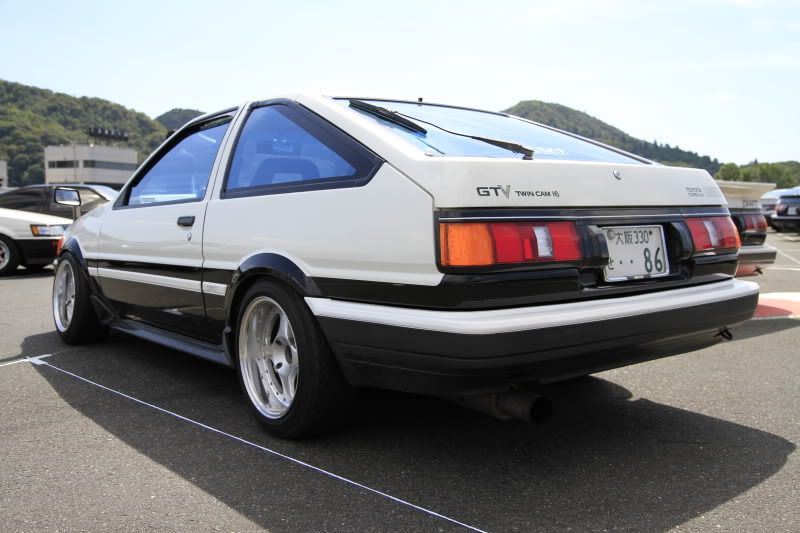 Parade of Pandas...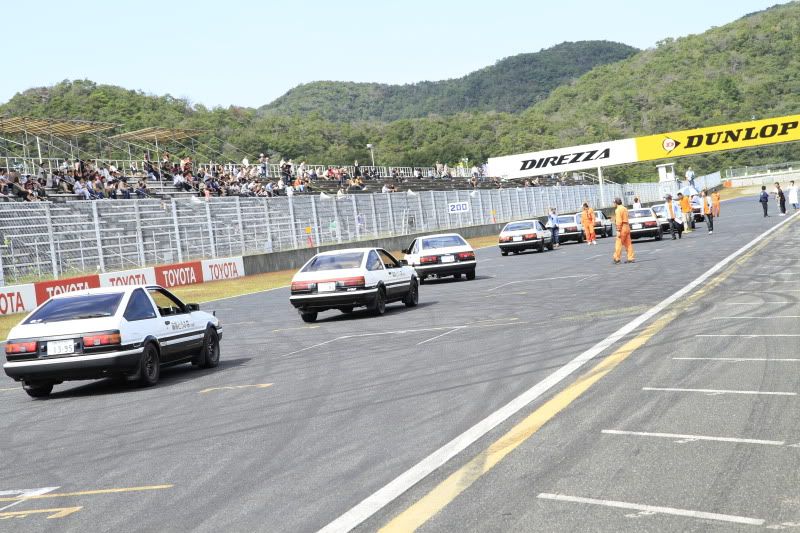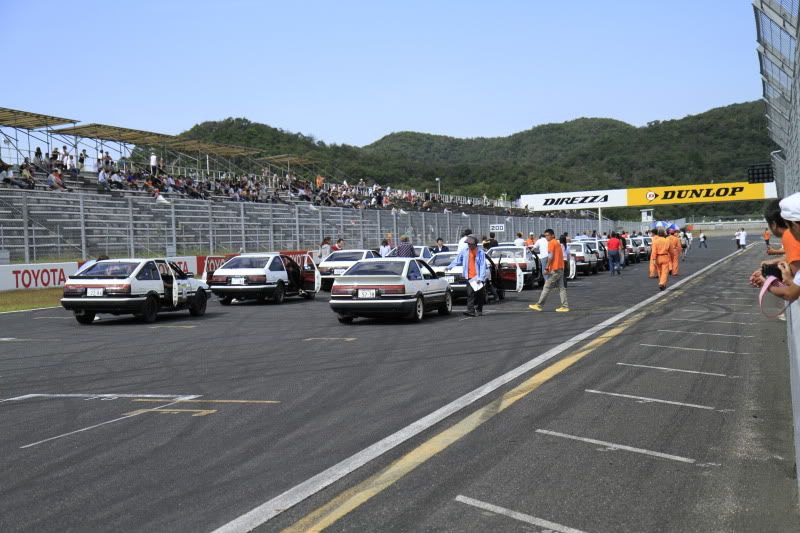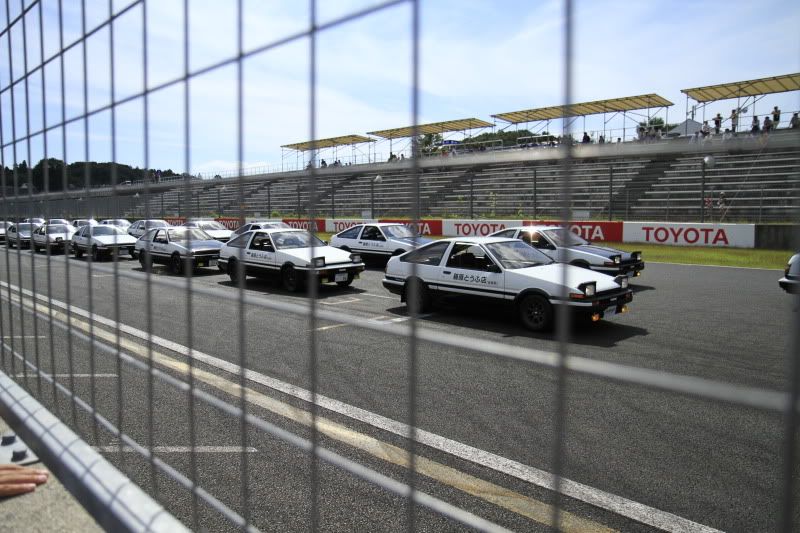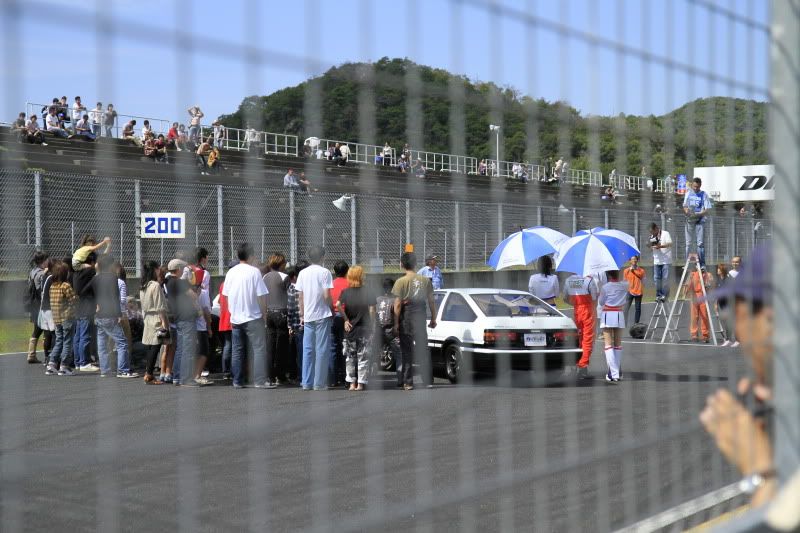 I saw Takumi hop into another car...basterd left his girlfriend all alone...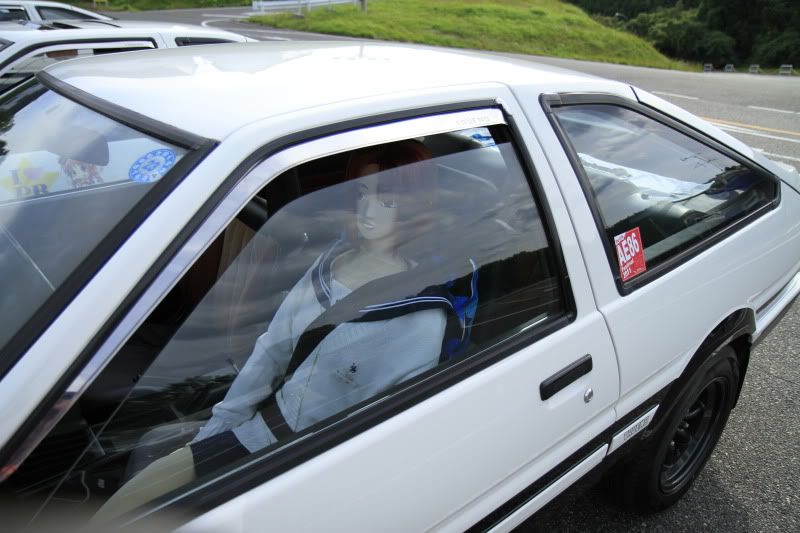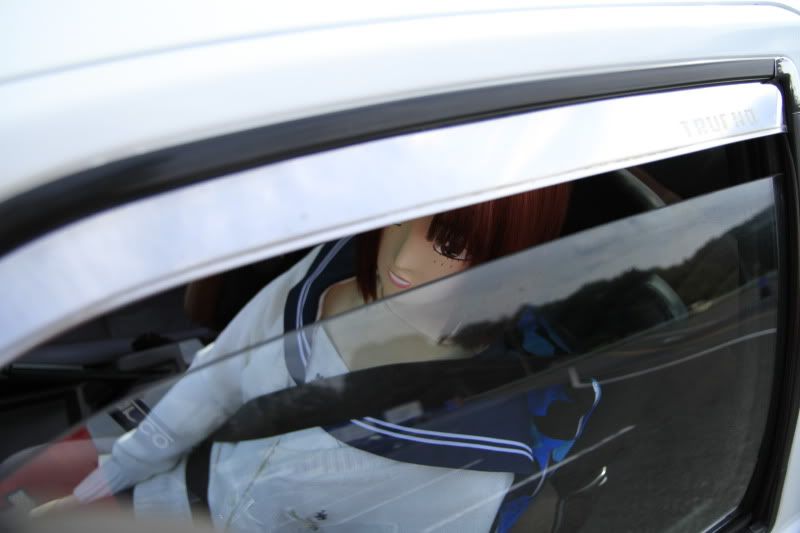 Parking lots...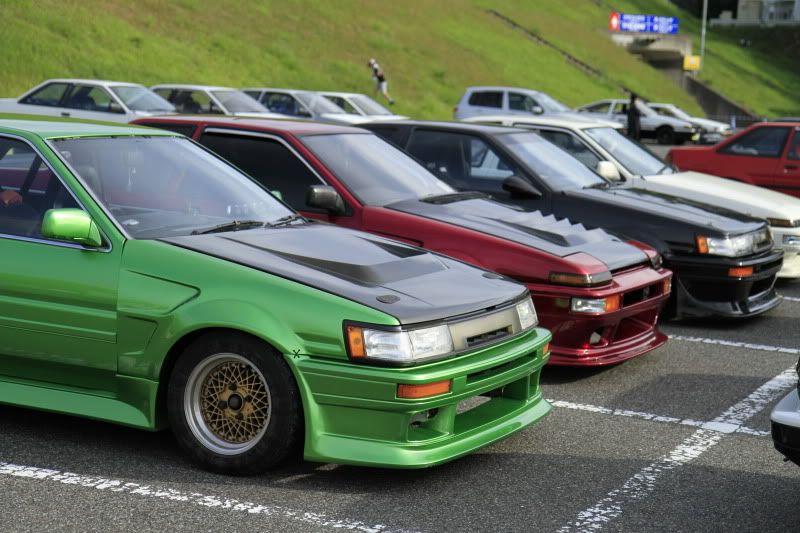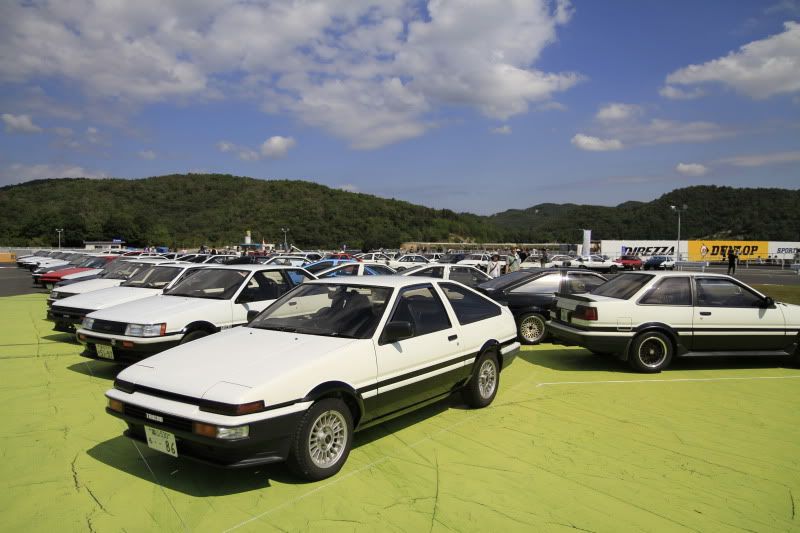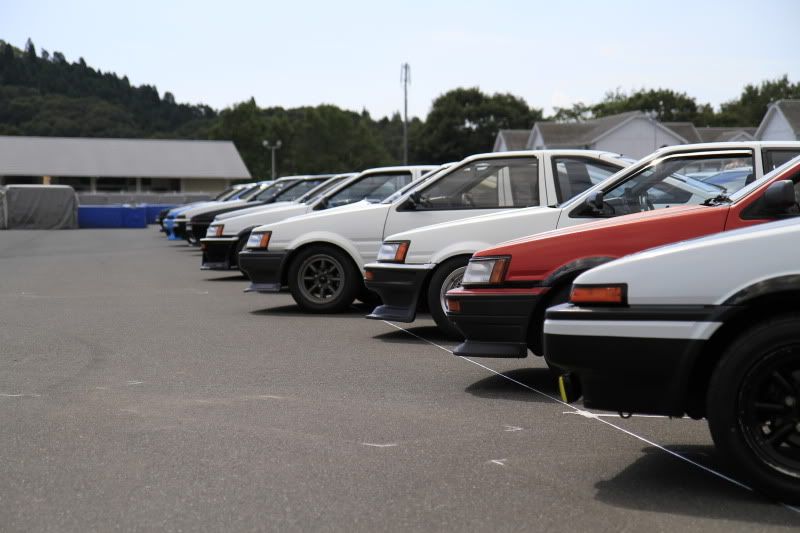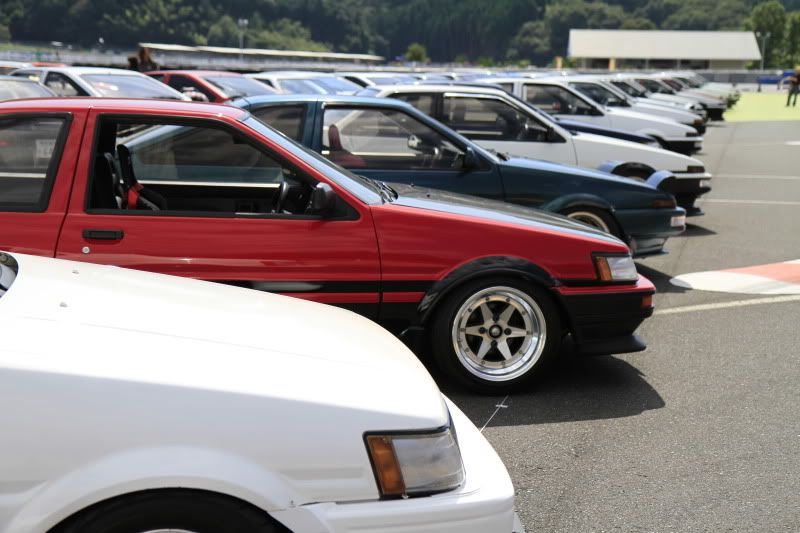 Modified by jekichu at 10:52 PM 9/25/2011


---

85 AE86 GTS Hatch RHD
86 AE86 GTS Hatch
02 Subaru Impreza WRX Wagon
01 Lexus IS300

Rock the 'Rok Bee'